Danny Boyle Says 'Trainspotting' Sequel With Reunited Cast Could Shoot In 2016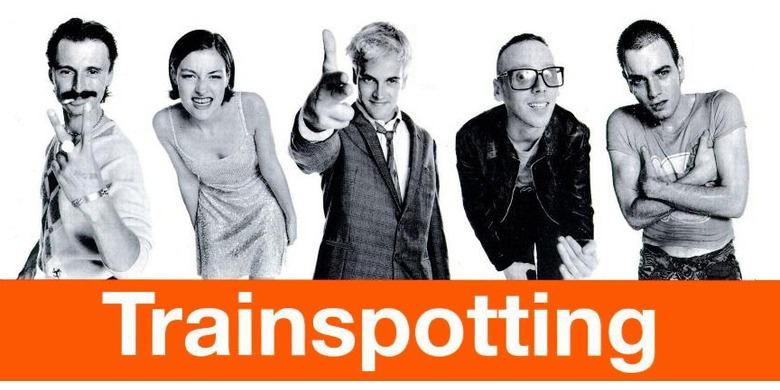 For a long time now, Trainspotting director Danny Boyle has wanted to bring the cast of that film back together to make a new film, based on Trainspotting author Irvine Welsh's novel Porno. The idea is to pick up with the surviving Trainspotting characters ten years on, and Boyle has discussed his desire to make the film when the actors have aged appropriately. (Allowing that actors are perhaps better taken care of than their characters in the film, he needed a more significant interval than a single decade.)
Now, as Boyle's new film Trance is about to be released, he says that he thinks he can get the Trainspotting cast back together to shoot the film in 2016.
The Playlist talked to Boyle, who explained that original screenwriter John Hodge, who also wrote Boyle films such as Trance and The Beach, would script a film "very loosely based on 'Porno.' There's a couple of things that are based on the book, but obviously we'd have to have Irvine on board." That's a pretty interesting note, given that one reservation voiced by Ewan McGregor was that Porno didn't have enough meat to merit being shot as a sequel.
Boyle explained in more detail,
This has been a long time coming. There's always been this long term plan for 'Trainspotting 2,' if John can produce a decent enough script, I don't think there will be any barriers to Ewan or any of the cast coming back. I think they'll wanna know that the parts are good so they don't feel like they are letting anyone down.
The reason for doing it again is that people cherish the original, people remember it or have caught up with it if they never saw because they were younger. So you want to make sure you don't disappoint people. That will be the only criteria I think.
One big hurdle for the film to clear was always Ewan McGregor, who was burned when Boyle cast Leonardo DiCaprio in The Beach over his Trainspotting and Shallow Grave star. In the last few years McGregor's stance has shifted slightly, and Boyle's comment about basing the script only loosely on Porno seems to be a continuation of an effort to meet the actor halfway. Back in 2010, Boyle allowed that they'd have to do some extra work to make the sequel feasible.
(Other Trainspotting cast members have been much more enthusiastic about the idea of a reunion. Robert Carlyle once said he would do the sequel for nothing.)
Boyle says "the ideal time would be Porno in 2016, because it was 1996 when Trainspotting came out."
Frankly, I believe in this about as much as I do in Evil Dead 4. (Or Army of Darkness 2.) But some of these very long-simmering projects have a way of finally coming to a boil, so it could happen.
Boyle also says he's working on an adaptation of an unnamed book, and something else by John Hodge.
We're working on two period pieces at the moment, but they won't be like, 'Downton Abbey' period movies. They're like... they're interesting. They've arisen very naturally. I never thought I'd do a period piece. It's weird the way it happens. Maybe because we're running out of genres.