Christopher Nolan's 'Interstellar' Will Be Released November 7, 2014 In IMAX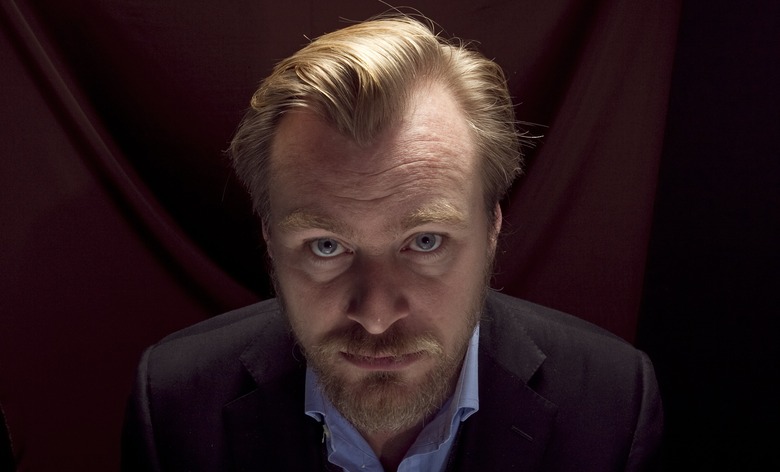 Christopher Nolan's new film, Interstellar, will be released in theaters and IMAX on November 7, 2014. Yes, Nolan's new movie is coming next year in IMAX. As originally rumored, it'll be joint distributed by two competing studios: Paramount and Warner Bros. Paramount will handle domestic distribution and Warner Bros. will handle international.
Nolan will write and direct, based on a script by his brother Jonathan Nolan. The film is about " a heroic interstellar voyage to the furthest reaches of our scientific understanding" built out of the theories of theoretical physicist, gravitational physicist and astrophysicist Kip Thorne. He'll executive produce.
Deadline broke the news of the distribution deal as well as the release date. Here's the press release:
Brad Grey, Chairman and CEO of Paramount Pictures said, "As a filmmaker and storyteller, Chris has continuously entertained the world with his extraordinary and unparalleled talents. I am pleased beyond measure to welcome him to the Paramount Pictures family. Partnering with Chris, Emma, Lynda and Warner Bros. to release this original idea next November is the perfect way to start the Thanksgiving and holiday movie season for audiences around the world."
Jeff Robinov, President, Warner Bros. Pictures Group, said, "Christopher Nolan is truly one of the great auteurs working in film today, and we're extremely proud of our successful and ongoing collaboration with him and Emma Thomas.  We are excited to be teaming with Paramount, and look forward to working with the Nolans, and producer Lynda Obst, on this extraordinary new project."
Interstellar was a project Steven Spielberg was interested in doing for sometime before Nolan took over earlier this year. Many fans had speculated the director could possibly put this aside to do a James Bond movie, especially with Sam Mendes off that franchise, but with this late 2014 release date now locked in, Interstellar will most certainly be next.
Are you surprised we're getting a new Nolan film so fast?