'The Bling Ring' Teaser: Emma Watson Gets Wild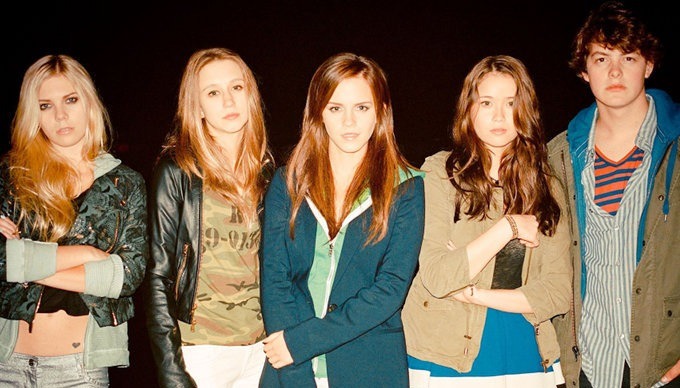 With the release of Harmony Korine's Spring Breakers just around the corner, we now have the first teaser for A24's other sweet-starlets-gone-bad movie, Sofia Coppola's The Bling Ring. Based on true events, the film features Emma Watson playing against type as one of a group of teens who rob the homes of celebs like Paris Hilton. Watch the first teaser after the jump.
Sleigh Bells' "Crown on the Ground" proves the perfect backing track to this first teaser. Watson and her pals (including Israel Broussard, Taissa Farmiga, Katie Chang, and Claire Julien) blissfully live the dream for a little while, using their ill-gotten gains to party at trendy clubs and shop at designer boutiques, but it all comes to a screeching halt when the cops finally catch up to them.
As part of a Hollywood dynasty, Coppola herself would seem to have more in common with the Bling Ring's victims than the Bling Ring themselves. In fact, her last two films, Somewhere and Marie Antoinette, were all about the troubles of the rich and famous. So it'll be interesting to see how she approaches her subjects here. Producers have previously described The Bling Ring as taking "a sobering view of our modern culture," especially celebrity culture.
Leslie Mann, Kirsten Dunst, and Gavin Rossdale are also among the cast. The Bling Ring hits theaters June 14. This is also the final movie shot by the late cinematographer Harris Savides.