'The Hangover Part III' Teaser Trailer: The Wolfpack Is Back One Last Time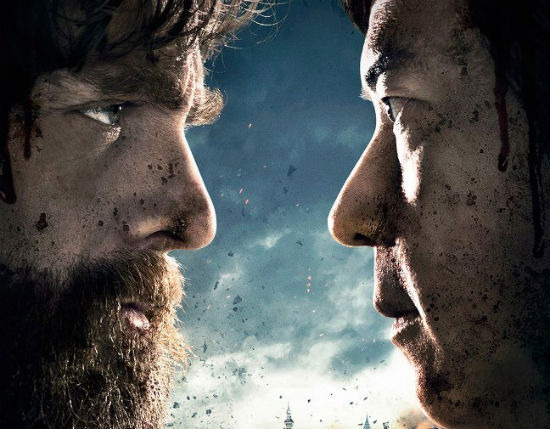 While most blockbuster Summer movies release their first trailer months, maybe even a year, in advance, it's oddly appropriate that The Hangover Part III has waited so long. Phil, Alan, Doug and Stu are pretty much always late, aren't they?
The final installment in Todd Phillips' massively success franchise opens May 24, just 11 short weeks from now. Once again Bradley Cooper, Zach Galifianakis, Ed Helms and Justin Bartha are in trouble and, in the first trailer below, you can get a hint of exactly what that means this time around.
The first take away from this trailer is what we've heard, that The Hangover Part III finally goes away from the structure of the first two films. That's a very good thing. No more forced blackout here. The second is that it feels like the actions of those first two movies, in some way, have lingered and the Wolfpack has to figure out a way to put it all behind them. Which means we'll get more of the characters just being themselves and interacting. Another positive.
Next you'll notice the plethora of awesome actors. Returning characters played by Ken Jeong and Heather Graham are welcome, but new additions like John Goodman and Melissa McCarthy feel like worthy adversaries for the crew. And while the majority of the trailer isn't particularly "funny," that last joke with the giraffe makes up for it. It's both totally wrong and totally hilarious, which is exactly what we've come to expect from the franchise.
I'm in. What about you?
The Hangover Part III, directed by Todd Phillips and starring Bradley Cooper, Zach Galifianakis, Ed Helms, Justin Bartha, Ken Jeong, Heather Graham, John Goodman and Melissa McCarthy opens May 24.