First Look: Cate Blanchett And Sally Hawkins Woody Allen's 'Blue Jasmine'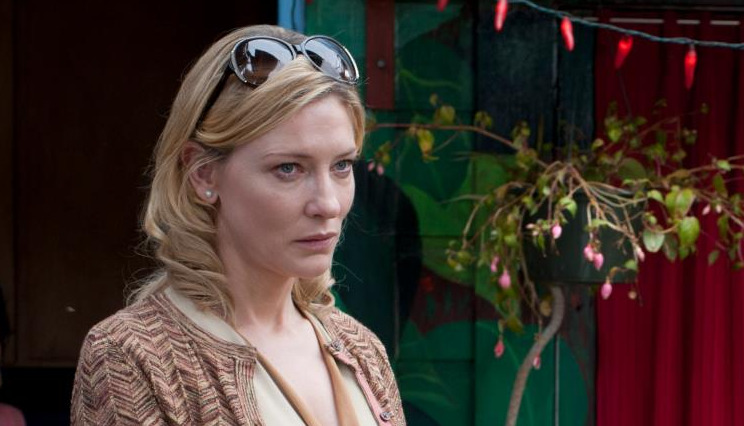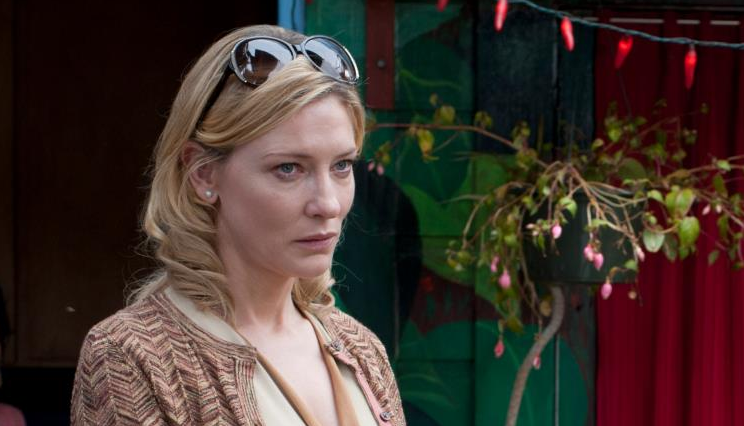 In keeping with the film-a-year pace he's kept up for decades now, Woody Allen has a new movie due out in 2013. Blue Jasmine sees the master filmmaker returning to the U.S., for the first time since 2009's Whatever Works.
Allen's keeping most of the plot details under wraps, as usual, but we know the movie will center around "the final stages of an acute crisis and a life of a fashionable New York housewife." The first image shows Cate Blanchett looking deeply unhappy while Sally Hawkins looks on impassively. Check it out after the jump.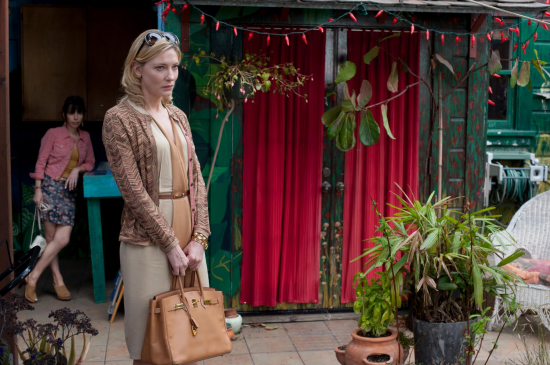 I'm assuming Blanchett is the housewife lead character, and indeed she looks very much on edge here. But it's unclear how Hawkins, or for that matter the rest of the stunning cast, fits in. In addition to these two, the top-notch roster also includes Alec Baldwin, Bobby Cannavale, Louis C.K., Andrew Dice Clay, Alden Ehrenreich, Michael Emerson, Peter Sarsgaard and Michael Stuhlbarg.
Blue Jasmine brings Allen back to his New York City hometown, if just for a little while; the bulk of the film was shot in San Francisco. Though many of his early hits were shot in the Big Apple, he's done most of his recent films in Europe including Match Point, Vicky Cristina Barcelona, Midnight in Paris, and To Rome With Love.
Allen's track record isn't perfect, and we haven't the faintest notion whether Blue Jasmine will be one of his hits or one of his misses. We should get a better idea when the trailer hits, within the next couple of months. Sony Pictures Classics has the film set for limited release on July 26. The film will then expand to more markets in the following weeks.