'Grow Up, Tony Phillips' Trailer: Filmmaker Emily Hagins Matures With Coming Of Age Tale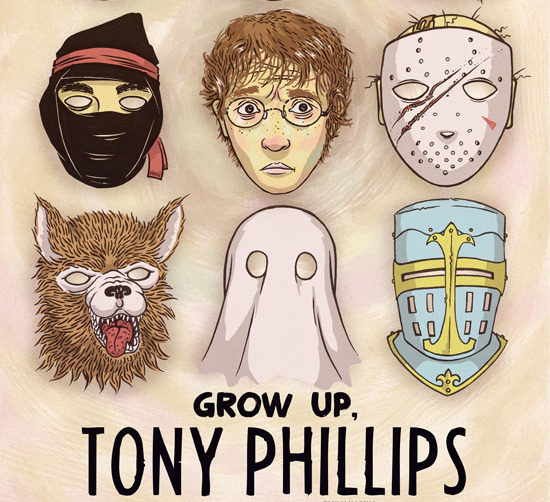 We're still at the point where there's reason to talk about director Emily Hagins' own narrative as we talk about her movies. Hagins started her first feature, Pathogen, when she was not even a teen, and her 2011 film, My Sucky Teen Romance, played SXSW when she was just eighteen. Usually when young people are involved in filmmaking, we see them mature though their work in front of the camera. In this case, we have the unique opportunity to watch a filmmaker's transition into adulthood through the films she makes.
Her latest film is Grow Up, Tony Phillips, which casts Tony Vespe as a high school kid whose love for Halloween represents the fact that he's just a bit out of step with everyone else around him. AJ Bowen, Devin Bonee, Katie Folger and Caleb Barwick are also featured in the film.
The film's trailer has shown up online in advance of a premiere next week at SXSW, and you can have a look below. 
video platformvideo managementvideo solutionsvideo playerGrow Up, Tony Phillips premieres at SXSW this coming Tuesday March 12, with additional screenings on Wednesday and Thursday. The film will be seeking distribution at the fest.
Who doesn't love Halloween? All of Tony Phillips' (Tony Vespe) high school friends, apparently. It's senior year and they've now decided that they're too cool for Halloween. When his older cousin (AJ Bowen) returns home right before the holiday, Tony starts to wonder if he really is the dork everyone thinks he is, or if he's just ahead of the curve.
HitFix has the trailer. Here's the poster, via THR: