'Teenage Mutant Ninja Turtles' Co-Creator Peter Laird Comments On Megan Fox's Casting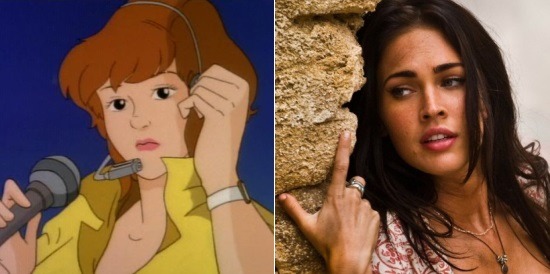 Paramount's Teenage Mutant Ninja Turtles reboot has was met with suspicion from the get-go, and every move has just seemed to irritate fans more. The latest debacle was the casting of producer Michael Bay's one-time nemesis Megan Fox as April O'Neil — not really the best way to convince audiences that TMNT wouldn't just be a Transformers rehash.
Where Teenage Mutant Ninja Turtles co-creator Kevin Eastman has been vocal about his support of the film (which likely has something to do with the fact that he's been involved all along), co-creator Peter Laird has been far more critical of the endeavor. And he's no happier about the casting of Fox than other TMNT fans have been. Hit the jump to keep reading.
My only exposure to Megan Fox as an actress is through her role in two "Transformers" movies and the wretched (but happily forgettable) "Jennifer's Body". It may not be fair to judge her range of acting skills just from those three movies, but I think it is safe to say that there are probably hundreds of better choices for the role of April O'Neil. Of course, her name has promotional value, and maybe that's what they want. Who knows? I can't get myself too worked up about it.
I'd argue that Fox isn't such a terrible actress, but then I didn't hate Jennifer's Body as much as some people did. But she's a less exciting choice than Anna Kendrick, Jane Levy, or Elizabeth Olson, all of whom were reportedly also up for the role, and the combination of Fox and Bay isn't a promising one.
Fox is currently the only cast member announced for the film, but that's certain to change soon as director Jonathan Liebesman is preparing to shoot in April. Ninja Turtles will open June 6, 2014.