'Stories We Tell' Trailer: Sarah Polley's Documentary Makes You Question Everything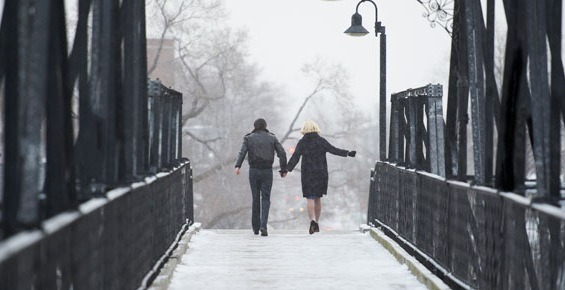 The calendar might only say "March," but I doubt I'll see many movies this year better than Sarah Polley's Stories We Tell. Since I saw it at Sundance (read my review here) I haven't been able to stop thinking about it, or accurately convey to people – without spoilers – just why it's so great. What I've been saying is Polley's documentary is, on one level, a exploration of her family history. At the same time, it's a commentary on how she's telling that story as she cuts between traditional documentary scenes and footage of her shooting them. But even that's not everything.
Thankfully, Roadside Attractions has finally released a trailer that'll do a much better job of selling the movie than I could. Stories We Tell opens in New York on May 10 and then starts rolling out on May 17. Check out the trailer below.
Thanks to Apple for the trailer. Head there to watch it in HD.
Here's the official plot description:
In this inspired, genre-twisting new film, Oscar®-nominated writer/director Sarah Polley discovers that the truth depends on who's telling it. Polley is both filmmaker and detective as she investigates the secrets kept by a family of storytellers. She playfully interviews and interrogates a cast of characters of varying reliability, eliciting refreshingly candid, yet mostly contradictory, answers to the same questions. As each relates their version of the family mythology, present-day recollections shift into nostalgia-tinged glimpses of their mother, who departed too soon, leaving a trail of unanswered questions. Polley unravels the paradoxes to reveal the essence of family: always complicated, warmly messy and fiercely loving. Stories We Tell explores the elusive nature of truth and memory, but at its core is a deeply personal film about how our narratives shape and define us as individuals and families, all interconnecting to paint a profound, funny and poignant picture of the larger human story.