Halle Berry Confirmed To Appear As Storm In 'X-Men: Days Of Future Past'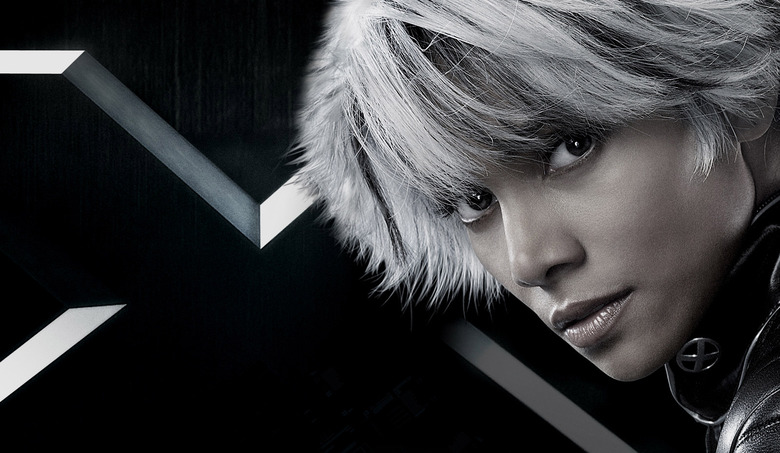 Briefly: Not much to this one, but we've now got confirmation that Halle Berry will once again wear a platinum wig to play the mutant Storm for director Bryan Singer in X-Men: Days of Future Past.
Other cast members from the original X-Men cast assembled by Singer are returning for the director's new chapter, including Patrick Stewart, Ian McKellen,  Hugh Jackman, Ellen Page, and Anna Paquin. Berry has been rumored for a while, along with other potential returnees James Marsden and Famke Janssen. Those last two are not confirmed at this point.
That cast joins the players from Matthew Vaughn's 2011 installment, X-Men: First Class (James McAvoy, Michael Fassbender, Jennifer Lawrence, and Nicholas Hoult) in a story that involves a "present" timeline featuring the First Class cast, and a possible future for those characters. Omar Sy and Peter Dinklage are also in the cast. [Deadline]
If you'd like further confirmation, Singer tweeted the news just after it hit the web: