'Sinister 2' Moving Forward From Original Creators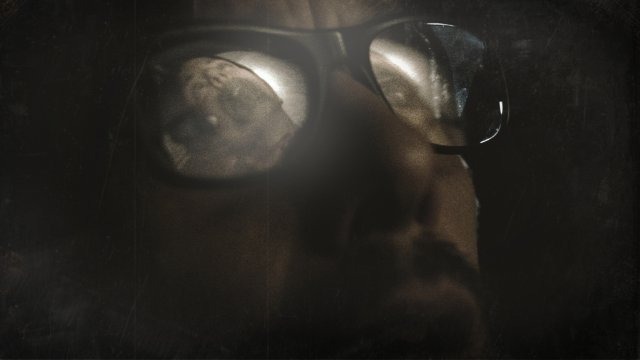 The
Sinister is officially getting a sequel, according to Deadline. Co-written by former Ain't It Cool News writer C. Robert Cargill and director Scott Derrickson, the horror film starred Ethan Hawke as a crime novelist who discovers a box of disturbing movies in his attic and is haunted by their visions.
Made for just $3 million, Sinister grossed almost $80 million worldwide, which has given producer Jason Blum's Blumhouse Productions confidence to move ahead with a follow-up. Cargill and Derrickson are expected to write it but a new director will be hired. Sinister 2 would be mark a third small-budget franchise from Blumhouse, which is also behind Paranormal Activity and Insidious. (Though it isn't in the micro-budget range of the PA films.) But how exactly could the Sinister franchise continue?
story says all the major behind-the-scenes will be back but doesn't give any kind of timeline. Off the success of the first film, Cargill and Derrickson have been very busy
among other things so it might not be first on deck.
But, this will happen eventually and the question becomes, where could a sequel to Sinister go? Here are some ideas.
MAJOR SPOILERS FOLLOW. 
In the original Sinister, a horrible cycle is revealed where a Pagan god name Baghuul terrorizes a family via super 8 films of previous murders. In each family's case, those films, and hauntings by previous victims, eventually force the family out at which point they're all murdered by one of their children. The murderous child then joins Baghuul's clan, making him more powerful, and the tapes stay in the new house, making it the next haunt.
This is a pattern that can pretty easily be repeated in a sequel. A new family moves into the house Ethan Hawke's family was murdered in, watches the new film – including footage of the horrific axe murder at the end of Sinister – and then they're sucked into the cycle.
However, when Sinister was released,
did a great pieces on possible ways to take that story and breath some fresh life into it. Some fun suggestions made on the site were, what if the family that was terrorized moved into some very famous house, like the White House? Or if they moved into a  ouse that was already haunted and the two forces collided. Obviously, there are plenty of ways to go, but that article has some good ideas. There's also the fact that the first film seemed pretty intent on creating a new horror villain in Baghuul, and the sequel will likely develop his image further.
Are you excited to see Sinister 2? Who should direct? Would you stick with the current pattern or try to flip it immediately?