Joe Wright To Direct Neil Gaiman's 'The Ocean At The End Of The Lane'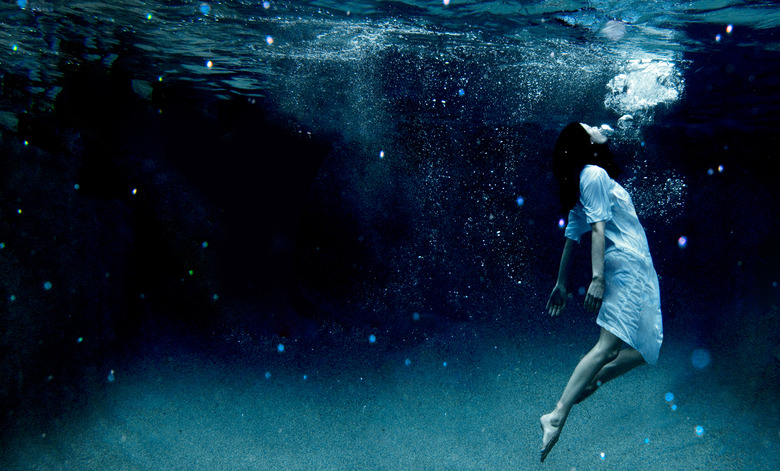 Joe Wright certainly has a thing for literary adaptations, as evidenced by his films Pride & Prejudice, Atonement, and Anna Karenina. Now he's looking to direct yet another book-inspired movie, but this one moves him back to the present day and into a whole other genre. Wright has just been attached to direct Focus Features' The Ocean at the End of the Lane, based on an upcoming novel by Neil Gaiman
[I]t's about about memory and magic and survival, about the power of stories and the darkness inside each of us. The narrator describes a tale that begins when he was seven and a lodger stole the family's car and committed suicide in it, stirring up ancient powers best left undisturbed. Creatures from beyond the world are on the loose, and it will take everything our narrator has just to stay alive: there is primal horror here, and a menace unleashed — within his family, and from the forces that have gathered to destroy it. His only defense is three women, on a ramshackle farm at the end of the lane. The youngest of them claims that her duckpond is an ocean. The oldest can remember the Big Bang.
Sounds very Gaiman-esque, which I mean as a compliment. But more importantly, it sounds like a great fit for Wright, who broke away from his period drama wheelhouse a couple of years back to direct the inventive modern fairy tale Hanna. Tom Hanks and Gary Goetzman's will produce, along with Wright and Paul Webster's Shoebox Films.
Though he's beloved by fantasy readers, Gaiman's track record at the box office has been spotty. Coraline was a modest hit for Laika, but Stardust was a commercial disappointment and Robert Zemeckis' Beowulf (which Gaiman co-wrote) was an outright flop. Nevertheless, he remains a hot commodity in Hollywood. Disney and Ron Howard are currently working on a live-action adaptation of Gaiman's The Graveyard Book, HBO has an American Gods series coming down the pipeline, and even the long-rumored Sandman is slowly coming together.
Wright is coming off Anna Karenina, and as of last fall was eyeing The Secret Life of Houdini for his next project. Neither that nor Ocean has announced a start date yet, so it's unclear which will go first.