Universal Shifts Three Comic Book Movies: 'R.I.P.D.,' 'Kick-Ass 2,' '2 Guns'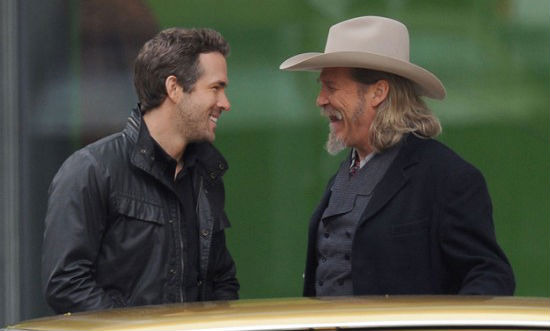 Three Universal Pictures comic book adaptations are getting shifted around the release schedule.
R.I.P.D. will still be released on July 19, but now it's officially in 3D.
Kick-Ass 2 moves back from June 28 to August 16
2 Guns moves up from August 16 to August 2.
Read the latest plot descriptions for each below.
R.I.P.D.
Academy Award winner Jeff Bridges and Ryan Reynolds star in R.I.P.D., a 3D supernatural action-adventure directed by Robert Schwentke and co-starring Kevin Bacon, Mary-Louise Parker and Stephanie Szostak.  Based on the Dark Horse comic, R.I.P.D. is produced by Neal H. Moritz, Mike Richardson and Michael Fottrell.
2 GUNS
Academy Award winner Denzel Washington and Mark Wahlberg lead an all-star cast in 2 GUNS.  Directed by Baltasar Kormákur, the film co-stars Paula Patton, Bill Paxton, James Marsden, Fred Ward and Edward James Olmos.  2 GUNS is produced by Marc Platt, Randall Emmett, George Furla, Adam Siegel, Jeffrey Stott, Ross Richie, Andrew Cosby and Norton Herrick.
KICK-ASS 2
Aaron Johnson, Chloë Grace Moretz and Christopher Mintz-Plasse reprise their roles from 2010's surprise global hit in the action-comedy KICK-ASS 2.  Written and directed by Jeff Wadlow and based on the comic by Mark Millar and John Romita, Jr., KICK-ASS 2 co-stars Morris Chestnut, John Leguizamo and Donald Faison.  It is produced by Matthew Vaughn, Tarquin Pack, Adam Bohling, David Reid and Brad Pitt.