David Duchovny Wants Fans To Demand Third 'X-Files' Movie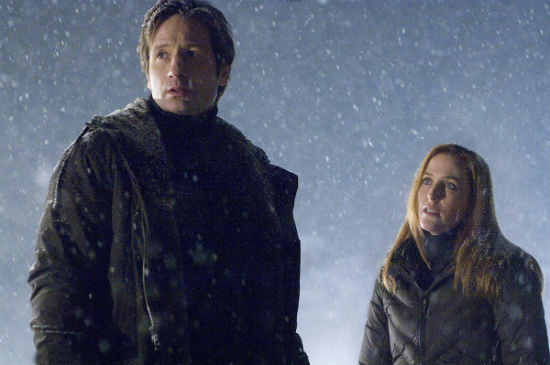 One of the best-known phrases related to The X-Files is "I want to believe." Four simple words with multiple layers of meaning for a show that dazzled viewers for years, but eventually left some unfulfilled. Two movies added to that excitement and frustration, and yet the legacy has never quite soured. Fans have always believed. In fact, co-star David Duchovny still wants to believe himself.
Recently appearing on The Tonight Show with Jay Leno, Duchovny expressed a desire to play Fox Mulder again, encouraging fans to write to 20th Century Fox and get a third film made. Watch the video below.
Thanks to The Hollywood Reporter for the heads up. Here's the video:
Here's his quote:
We always want to [return to the franchise]. Chris Carter and Gillian Anderson and I, we're always on board. You want to write Fox and get 'em going. You could wheel me [out]. I'll play Fox Mulder forever.
When last we heard about X-Files 3, producer Frank Spotnitz said "I've known for many years what I would like the movie to be and I've been talking to Chris Carter about it for many years, but there is no script." He said the plot is about  "the climax of the alien colonization story that began the series."
 Later, J.B. Smoove appeared on The Tonight Show and, having heard Duchovny's interview, said he'd like to be in the movie. Here's the clip.
Do you want to see a third X-Files movie? Will it get made?