Bradley Cooper To Star In, Possibly Direct Comedy Remake 'Kokowääh'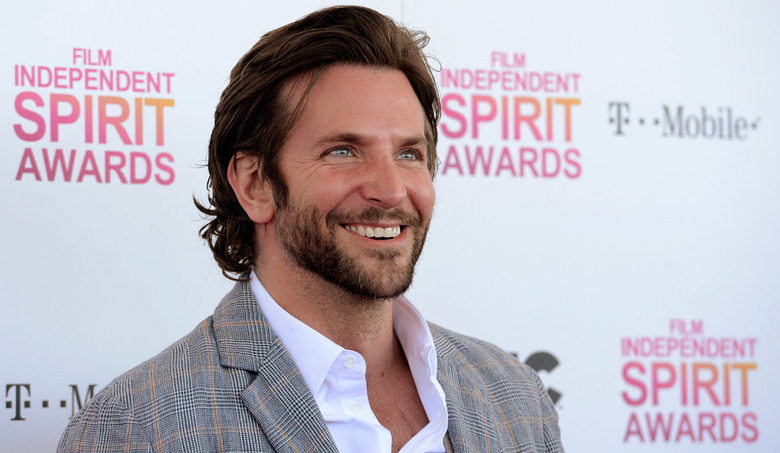 Like so many esteemed actors before him, Bradley Cooper has caught the directing bug. The Oscar nominee has signed on to star in and possibly helm an English-language remake of Kokowääh, a smash hit German comedy from 2011. The original was itself directed and co-writen by an actor, Inglourious Basterds star Til Schweiger. Hit the jump to keep reading.
The script will be shaped by four Black List writers. Scott Rothman and Rajiv Joseph, who landed on the most recent list for their sports flick Draft Day, have been hired to re-write an earlier draft by Chris Shafer and Paul Vicknair, who were honored in 2011 for A Many Splintered Thing.
Kokowääh centers around two men, a family man and a bachelor, whose lives are upended when they discover the true paternity of the former's daughter. The original German film proved massively popular in Germany, and in fact was the highest grossing film of 2011 there. A sequel, Kokowääh 2, opened this year in the number one spot. If the first English-language remake goes well, then, there's potential for a comedy franchise here.
Now the question is when, exactly, Cooper will be able to fit this new film into his crowded schedule. He's already wrapped three films due out this year, The Place Beyond the Pines, Serena, and The Hangover Part III, and is due to shoot David O. Russell's untitled Abscam project this spring. In addition, he's attached to star in Cameron Crowe's untitled film, Derek Cianfrance's Chef, and Warner Bros.' Dark Invasion, and has been rumored for Bad Robot's Lance Armstrong biopic.