'Cloudy With A Chance Of Meatballs 2' Trailer: A Fantasyland Full Of Food Puns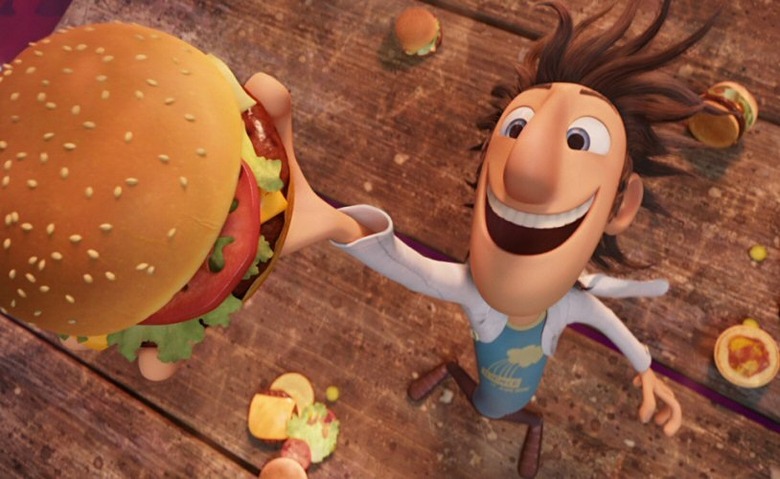 I put off seeing Cloudy With a Chance of Meatballs, because I had no associations with the book from which the film took inspiration, and I thought the film would be childish and ridiculous based on the title. I was wrong; the movie is super-charming and well-made.
This year we'll see the sequel, and the first trailer has just been released. Two guys who worked on the first movie, Cody Cameron and Kris Pearn, were chosen by the original film's directors to helm this sequel, and they're taking the chance to make a bigger, weirder movie. This trailer shows off the film's new food-landscapes, and gives us a chance to hear Terry Crews as the returning character Officer Earl, voiced in the original film by Mr. T.
There are a few places where this trailer suggests that Cloudy With a Chance of Meatballs 2 relies on some of the jokes we liked in the first, but it's still a fun, vivid bit of footage. Check it out below.
Yahoo has the trailer. Bill Hader, Anna Faris, Will Forte, Andy Samberg, and Kristen Schaal voice characters. The film opens on September 27th, 2013.
After the disastrous food storm in the first film, Flint and his friends are forced to leave the town. Flint accepts the invitation from his idol Chester V to join The Live Corp Company, which has been tasked to clean the island, and where the best inventors in the world create technologies for the betterment of mankind. When Flint discovers that his machine still operates and now creates mutant food beasts like living pickles, hungry tacodiles, shrimpanzees and apple pie-thons, he and his friends must return to save the world.