Chris Cooper To Play Norman Osborne In 'The Amazing Spider-Man 2,' Will He Suit Up As The Green Goblin?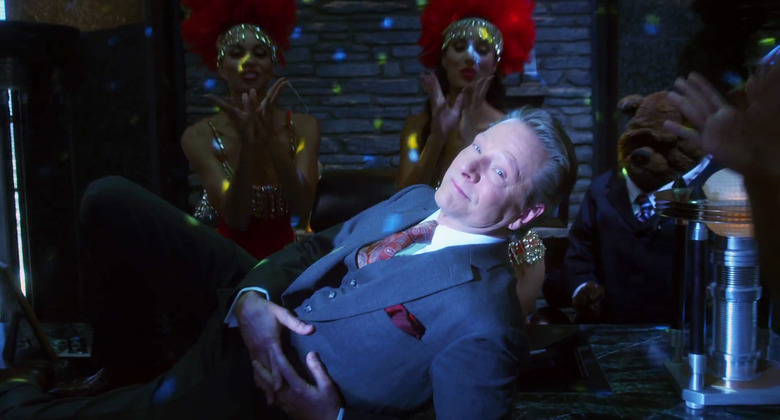 If you've been wondering whether or not Norman Osborn would end up as the Green Goblin in The Amazing Spider-Man 2, the film's latest casting will really fuel speculation.
Chris Cooper has come on board to play Norman Osborn, played in the Sam Raimi films by Willem Dafoe. We don't know if Cooper will end up in the suit as the Goblin — if he does, expect it to be a small appearance in this sequel — and if he does, what that will mean for the villain landscape of the third film. Maniacal laugh!
Personally, I can't see Cooper putting on a suit to be the Goblin, but it's possible that I'm just looking at the guy in the wrong light. The Muppets proved he's willing to play against his serious image. Perhaps Marc Webb and the film's writers and producers have something unusual in mind. THR reports that Cooper is definitely playing Norman Osborn, and refers to him specifically as the Green Goblin, while also saying that they don't know if he'll suit up as the villain in this sequel.
I have been guessing that we would see Osborn's son Harry, played in this film by Dane DeHaan, becoming the Goblin or a variation of the character instead. But we may actually see the elder Osborn being bad. Admittedly, that would be something to see.
The Amazing Spider-Man 2 is shooting now, with Andrew Garfield reprising the role of Peter Parker, and Emma Stone back as Gwen Stacy. Shailene Woodley plays Mary Jane Watson, Jamie Foxx plays the villain Electro, and Paul Giamatti is suiting up as another bad guy, the Rhino. We've speculated in the past that the rogues gallery suggests we may be witnessing a buildup to a version of the Sinister Six in the third film; if Cooper ends up putting on a Goblin mask, that idea will seem more plausible.
In The Amazing Spider-Man 2, for Peter Parker (Andrew Garfield), life is busy – between taking out the bad guys as Spider-Man and spending time with the person he loves, Gwen (Emma Stone), high school graduation can't come quickly enough. Peter hasn't forgotten about the promise he made to Gwen's father to protect her by staying away – but that's a promise he just can't keep. Things will change for Peter when a new villain, Electro (Jamie Foxx), emerges, an old friend, Harry Osborn (Dane DeHaan), returns, and Peter uncovers new clues about his past.
The film is directed by Marc Webb from a screenplay by Alex Kurtzman & Roberto Orci & Jeff Pinkner, with a previous draft by James Vanderbilt, and based on the Marvel Comic Book by Stan Lee and Steve Ditko. Avi Arad and Matt Tolmach are the producers. The film's key behind-the-scenes team includes director of photography Dan Mindel, production designer Mark Friedberg, editors Pietro Scalia and Elliot Graham, and costume designer Deborah L. Scott. The latest chapter in the Spider-Man story is set for release in 3D on May 2, 2014.