'The Conjuring' Trailer: Clap Your Hands For A Truly Chilling Promo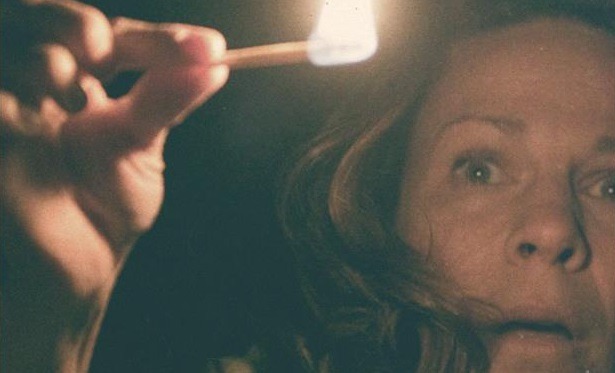 Horror director James Wan and his Insidious star Patrick Wilson are currently hard at work on Insidious Chapter 2, but first we'll see them tangling with some other spirits in The Conjuring.
The fact-based haunted house tale follows a family (led by Lili Taylor and Ron Livingston) who move into an old but charming New England farmhouse. When it becomes clear that a dark entity is stalking them, they call upon paranormal investigators Ed and Lorraine Warren (Wilson and Vera Farmiga) for help. Watch the terrifying first trailer after the jump.
This is one of the scariest horror movie trailers I've seen in some time. Rather than bombard us with buckets of blood, contorted bodies, or hideous CG monsters, The Conjuring trailer takes a more restrained approach, and as a result builds some serious suspense while leaving quite a bit to the imagination. I don't think I've ever been so spooked by the sound or sight of clapping hands.
Even better, it sounds like The Conjuring actually lives up to that promise of heart-pounding terror throughout. Warner Bros. originally had the movie slotted for a January 2013 release, but shifted it to a higher-profile summer slot after it performed way beyond expectations with test audiences. Also starring Joey King, Shanley Caswell, Haley McFarland, Mackenzie Foy, Kyla Deaver, and Sterling Jerins, The Conjuring now opens July 19.
Before there was Amityville, there was Harrisville. Based on a true story, "The Conjuring" tells the horrifying tale of how world renowned paranormal investigators Ed and Lorraine Warren were called upon to help a family terrorized by a dark presence in a secluded farmhouse. Forced to confront a powerful demonic entity, the Warrens find themselves caught in the most terrifying case of their lives.