Release Dates: Brett Ratner's 'Hercules' Moves Up Two Weeks, 'Annie' Set For Christmas 2014, And More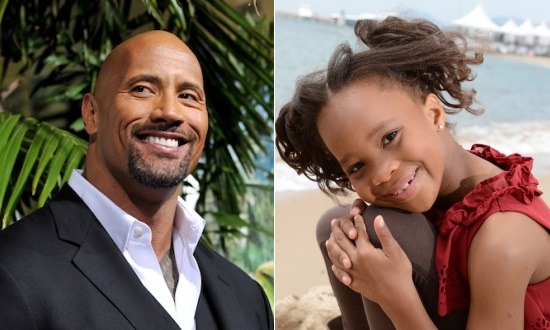 Hercules will be battling some formidable foes at the box office. The Brett Ratner-directed, Dwayne Johnson-starring epic has just moved up two weeks on the calendar, from August 8, 2014 to July 25, 2014. While there are currently no other releases scheduled for that new date, the film will be up against the second weeks of The Hobbit: There and Back Again and X-Men: Days of Future Past, both due out July 18. [THR]
After the jump, read about new release dates for Will Gluck and Quvenzhané Wallis' Annie, Woody Harrelson and Owen Wilson's Turkeys, and the next Nicholas Sparks adaptation.
Moving on to next next Christmas: The adorable charms of Quvenzhané Wallis will be Sony's big gift to families everywhere in 2014. The studio has announced a Christmas Day 2014 release for Annie, the musical remake being produced by Will Smith and Jay-Z. It's an especially appropriate date as the Broadway source material is set during the holidays. Fox's Night at the Museum 3 is the only other movie slotted for that date as of now.
And rounding out this holiday-centric release date rundown is the Nicholas Sparks adaptation The Longest Ride, which will drop just in time for Valentine's Day on February 13, 2015. Fox 2000 forked over $5 million last week for the rights to the novel, which won't even hit shelves until this fall. The plot centers around a 90-year-old reflecting on his life and a young bull rider in love with a college girl. Place your bets now on which one of these characters will turn out to have cancer.
[Sources: Box Office Mojo, Deadline]