Rumor: 'Ghostbusters 3' Could Be Animated [UPDATED]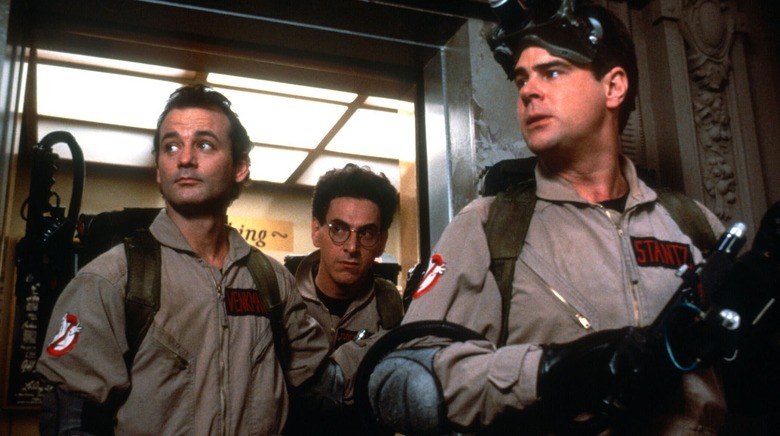 Over the past several years, we've seen Ghostbusters 3 drop dead and then spring back to life more times than we can count. Bill Murray was the holdup, and then he was out altogether. Dan Aykroyd confirmed that the film was in "suspended animation," and then Murray assured fans they'd "try again." New writers were hired and a summer 2013 start date was set, and then the project fizzled out yet again to Aykroyd's great frustration. And that's just in the past twelve months.
Now it may be back on again, but in an entirely different form. According to a new report, Sony is looking into the possibility of doing Ghostbusters 3 as an animated film, as had been planned way back in 2007. Hit the jump to keep reading.
[UPDATE: Coming Soon has spoken with the studio, which denies that an animated Ghostbusters is in the works and confirms that they're still working on a live-action film. Original story follows.]
The biggest and most consistent roadblock through all these years of development has been Murray, who simply hasn't been interested in shooting another movie. But a big star like him could command a tempting salary for just a few hours or days of easy voice work. Or, if even that paycheck isn't enough to bring him back into the fold, the studio could even conceivably work around his absence altogether by having the character remain mostly silent or hiring another actor to mimic Murray's voice.
On the other hand, Aykroyd has already tried and failed to make Ghostbusters 3 as an animated movie once before. Who's to say he'll have any better luck this time around? At this point, I want to see Ghostbusters 3 get made just so this process can come to an end. If it turns out well, great — bring on Ghostbusters 4. If not, at least Aykroyd gets to see his years of hard work come to fruition and the rest of us get to move on.