'Mama' Director Andy Muschietti In Talks For Post-Aposcalyptic Thriller 'Bird Box'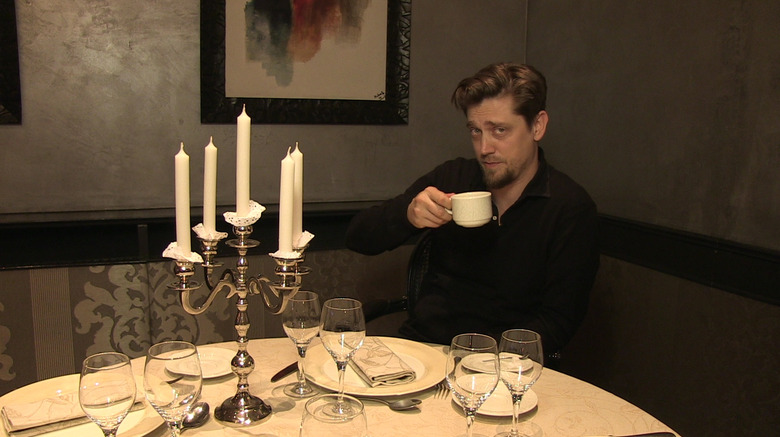 Whether Universal can convince Andy Muschietti to come back for a Mama sequel remains to be seen, but the studio is sticking with the horror director one way or another. Muschietti has entered talks to helm Universal's post-apocalyptic thriller Bird Box, based on an upcoming book by musician Josh Malerman. The project also brings back Muschietti's sister and Mama co-writer / producer Barbara Muschietti, who'll produce along with Scott Stuber and Chris Morgan.
Universal has already begun looking for writers to work on the screenplay adaptation. The Muschietti siblings worked on the script for Mama, but it's unclear whether they'll have a hand in the screenplay for Bird Box. Whoever lands the job, it sounds like they'll have some rich material to work with. Sources compare Bird Box to Alfonso Cuarón's Children of Men and Alejandro Amenábar's The Others.
Muschietti started out as a commercial director before his short film Mama, caught the attention of Guillermo del Toro and Universal. The older filmmaker helped Muschietti develop the short into his feature directorial debut. The resulting movie proved a solid hit for Universal, grossing $97 million worldwide on a production budget of just $15 million.
With numbers like that, it came as no surprise when a Universal exec commented last week on his hopes of turning Mama into a franchise. However, Andy Muschietti has previously said that he doesn't see the story continuing beyond the first film, and a few days ago Barbara Muschietti told press that she and her brother were "actively trying" to find a new project. Bird Box seems like a good compromise, in that it allows the Muschiettis to move on to something different while keeping them in business with the studio.