'Planes' Trailer: Disney Does Pixar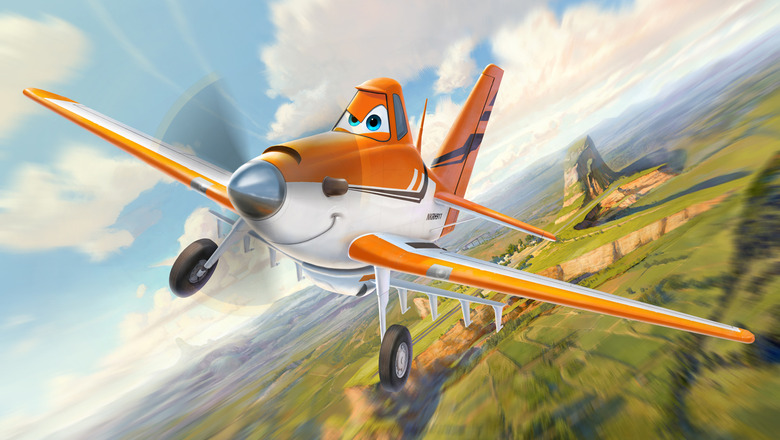 Pixar seems done with the Cars universe for the time being, but Disney isn't letting a franchise that popular lay fallow. A couple of years back, DisneyToon Studios began work on a direct-to-DVD spinoff titled Planes, about a crop duster named Dusty who unexpectedly lands a spot in world-class air race.
Then, much like its protagonist, the project found itself called up to the big leagues when Disney decided to go ahead with a real theatrical release. A new trailer has just arrived, almost two years after the first, and you can check it out after the jump.
As kids' movies go, we've seen way worse. There's not much about this that looks inspired, and certainly nothing to suggest it'll be on par with Pixar or Disney's best work. But there's also nothing egregiously terrible about it. The animation looks polished, the characters seem likable enough, and the jokes aren't too cringeworthy. I won't be rushing to the theater for this one, but families with small kids could have a good time with it.
Directed by TV vet Klay Hall, Planes hits theaters August 9.
From high above the world of "Cars," flies "Planes," Disney's upcoming animated action-packed comedic adventure starring Dusty, a big-hearted, fast-flying crop duster who dreams of competing in the most exhilarating around-the-world air race in history. There's only a couple of not-so-small problems – Dusty is not exactly built for racing and he also happens to be afraid of heights.
Despite his fear and with encouragement from his mentor, a naval aviator named Skipper, Dusty narrowly qualifies for the big competition. Dusty's sportsmanship and speed begin to rattle the defending champ of the race circuit, Ripslinger, who will stop at nothing to see Dusty fail.
When disaster strikes during the climax of the final race, Dusty's courage is put to the ultimate test. With the support of friends old and new, Dusty reaches heights he never dreamed possible and in the process, gives a spellbound world the inspiration to soar.