Seth Grahame-Smith Did A Polish On Josh Trank's 'Fantastic Four'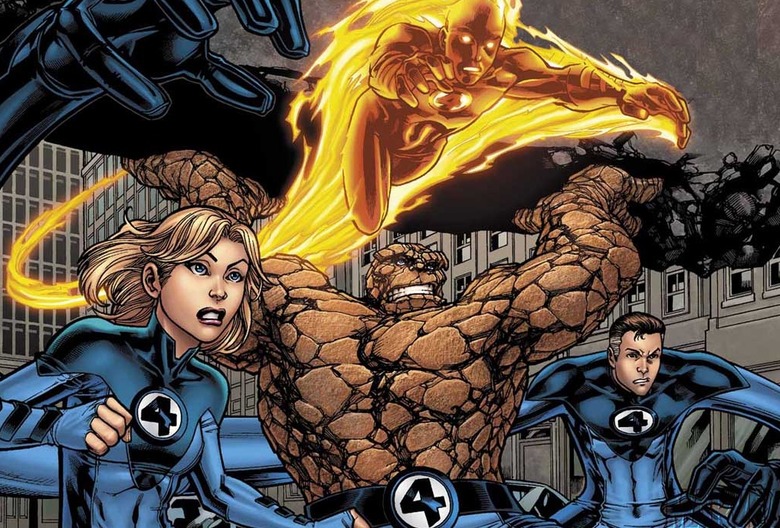 We may receive a commission on purchases made from links.
Seth Grahame-Smith, the writer behind Dark Shadows and Abraham Lincoln: Vampire Hunter, has been hired by 20th Century Fox to do a polish on Josh Trank's reboot of Fantastic Four. Matthew Vaughn recently came on as a producer and the studio has set a release date of March 6, 2015. Jeremy Slater wrote the original draft.The Hollywood Reporter broke the news of Grahame-Smith's addition to the team. It's unclear, however, how extensive his work on the film was (or will be) or the reasoning behind the decision. Bringing a well-known screenwriter onto a big project like this is a very common practice, though. Some of the biggest names you can think of make more money doing polishes and re-writes than full on original scripts.
The fact that this is being called a polish suggests that his work is minimal.
Grahame-Smith started as a novelist, adapting classic stories with fantasy and horror elements and building that into major buzz. Those books, Abraham Lincoln: Vampire Hunter and Pride & Prejudice & Zombies, got him lots of attention in Hollywood, specifically from Tim Burton. Burton produced Vampire Hunter and directed Dark Shadows, both of which Grahame-Smith wrote. He's also attached to write a sequel to Beetlejuice 2. Whether or not that'll actually happen, though, is anyone's guess.
Of note, however, is that Grahame-Smith has written about Marvel before. One of his earliest books was The Spider-Man Handbook: The Ultimate Training Manual, which has an intro by Stan Lee. Lee also created the Fantastic Four.
Back to that property, the Hollywood Reporter describes Trank's  remake as follows:
Sources say that the new reboot is taking a grounded superhero and sci-fi approach to the heroes and will tap deep into the comics mythology.
That's all well and good but fans will first see how far Trank, Vaughn and Fox Marvel Guru Mark Millar are going with that when we being to hear about casting in the coming year.