'Arrested Development' Will Only Have One Season On Netflix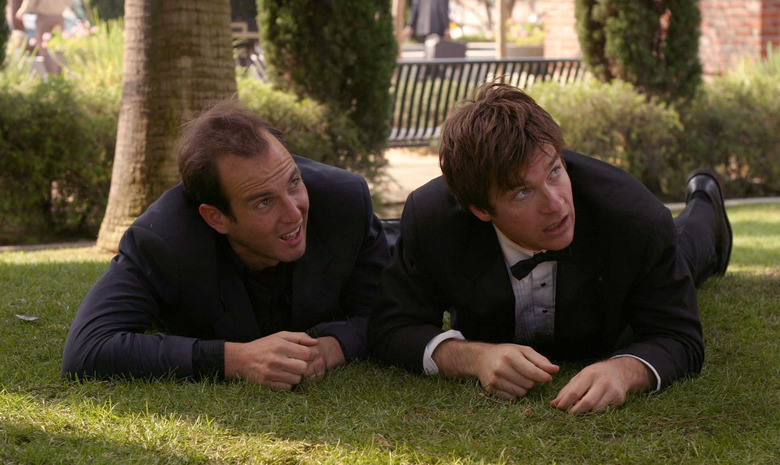 Arrested Development fans, get ready to taste the sad all over again. In fall 2011, Netflix made a million comedy fans' dreams come true when they announced plans to revive the beloved comedy for a fourth season to begin streaming in 2013. Those new episodes haven't hit yet, but when they do you'll want to enjoy them because they'll likely be the last.
At a conference today, Netflix CEO Reed Hastings has revealed that Arrested Development won't return to the service for another season after this one. Hit the jump for more details.
Disappointing as the news is, it makes sense. Renewing Arrested Development for Season 5 might seem like a no-brainer considering its popularity, but most of the stars have only gotten bigger and busier since the show's original run ended in 2006. Figuring out the logistics would certainly be a nightmare, and the cost of getting everyone back could be prohibitive.
On the bright side, at least Netflix is making the most of their one season. The company has already extended the original ten-episode order by four episodes, with all fourteen slated to hit in May. In addition, the cast and crew have suggested in the past that Season 4 could lead into a feature film. I spent many years doubting that an Arrested Development movie sequel could really come to pass, but now that it's proved popular enough to come back from the dead I'm feeling a little more optimistic.