'Movie: The Movie V2' And 'Life Of Psy': Jimmy Kimmel And His Famous Friends Are At It Again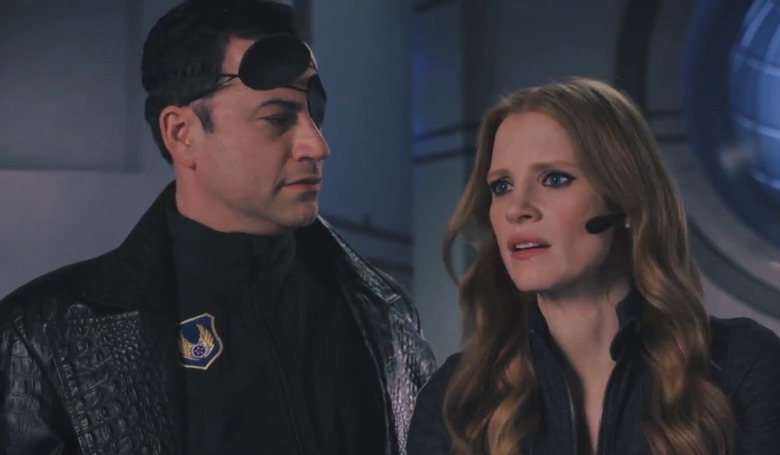 There's no better place than the Oscars to see all your favorite movie stars assembled in one place, but the trailer for Jimmy Kimmel's Movie: The Movie V2 might be a close second.
In his post-Oscars show last year, Kimmel debuted an epic, star-studded 9-minute trailer poking fun at every obnoxious movie trope under the sun. This year, he's back with an even more epic, even more star-studded trailer for Movie: The Movie V2. Because as Kimmel quips, "When you have a big success in Hollywood, there's only one reasonable thing you can do, and that is cheapen it with a sequel."
Watch Movie: The Movie V2 after the jump, followed by Kimmel's other big movie parody, Life of Psy. Yup, that's exactly what it sounds like.
At eight minutes, this video is several times longer than your typical studio-released teaser trailer, but how else could Kimmel find the time to mock everything from cable news to The Avengers to Les Mis? The saddest part is that some of these parodies don't seem so far from the truth. Can a Jenga movie really be that far behind?
Kimmel also debuted Life of Psy, the "sequel" to Ang Lee's stunning epic Life of Pi.
Unlike its predecessor, Life of Psy seems unlikely to earn anyone any Best Director awards. But it's satisfying in its own way for anyone who's watched the "Gangnam Style" craze rise out of nowhere and then refuse to die. Good on Psy for having a sense of humor about himself and his song.