'Argo,' 'Django Unchained,' Brave,' 'Zero Dark Thirty:' Here Are The Rest Of Mondo's 2013 Oscar Posters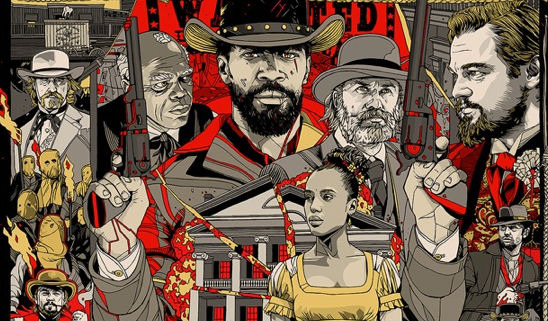 While most of the world was watching Seth McFarlane and the drama of the Academy Awards Sunday night, poster fans were refreshing Twitter waiting for Mondo to drop the rest of their 2013 Oscar posters. Last week they revealed posters for nominees Les Miserables, Paranorman and The Master. Then, during the show, they revealed posters for Argo, Moonrise Kingdom, Brave, Wreck-It Ralph, Zero Dark Thirty and two different posters for Django Unchained including one by Tyler Stout. Check them all out below.
Here are Mondo's 2013 Oscar posters. Unfortunately, these all instantly sold out during the show, but artists sell their own Artists Proofs all the time, so not all hope is lost. Check them out below.
Here's the info on each poster. Which is your favorite?
Argo by Kilian Eng
Edition of 325
24" x 36" Screenprint
Price $45
Moonrise Kingdom – Jay Ryan
Edition of 330
Size 18" x 24"
Price $35
Brave – Dave Petersen
Edition of 330
Size 24x36
Price $50
Wreck-It Ralph – Tom Whalen
Regular Edition of 430
Variant Edition of 230
Size 24x36
Price $45 / $75
Django Unchained – Rich Kelly
Regular Edition of 290
Variant Edition of 135
Size 24x36
Price $45 / $75
Zero Dark Thirty – Jock
Regular Edition of 340
Variant Edition of 165
Size 24x36
Price $45 / $75
Django Unchained – Tyler Stout
Regular Edition of 700
Variant Edition of 290
Size 24x36
Price $60 / $110