'Simon Killer' Domestic Trailer: A Tense, Pulsing Buildup To A Breakdown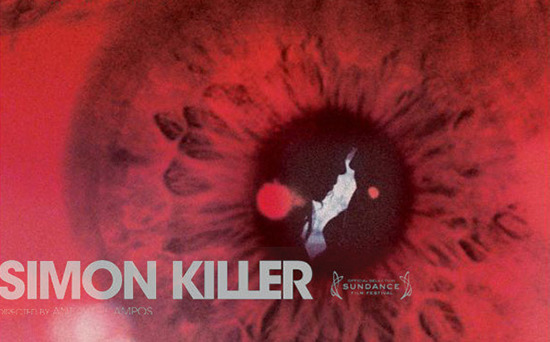 The producing team behind Martha Marcy May Marlene also put together Simon Killer, a film that follows a young man (Brady Corbet) as he skips off to Europe following a breakup, and gets involved with a prostitute. As the title of the film suggests, things don't go very well. Germain liked the film very much at Sundance last year, and Simon Killer has been one of the films for which we've waited patiently for a theatrical release.
IFC Midnight has the film, and has released its first trailer today. Not long ago we saw a UK ad for the movie that pitched it very close to Martha Marcy May Marlene territory — a slow burn, with a tense buildup.
This trailer is much more energetic, driven by a pulsing electronic soundtrack and featuring a strobing, intense visual aesthetic. It's a great piece of editing.
The editing of this trailer suggests Simon's very shaky mental state in a specific way, albeit one that is very different from the UK presentation. The film features a lot of views from behind the head of Simon as he walks through Paris, which has led to comparisons to Gaspar Noe's Enter the Void. This vision of the movie amps up that comparison with its construction. Whether it is truly honest to the film or not, I can't say. Regardless, I'm even more interested in the film than I was before.
Simon Killer opens on April 5 in New York and April 12 in LA, and will then go out to theaters nationwide. Apple has the trailer.
The follow-up to Antonio Campos' critically acclaimed AFTERSCHOOL, SIMON KILLER is an erotic and and psychological portrait of Simon (Brady Corbet, MELANCHOLIA, MARTHA MARCY MAY MARLENE), a well-educated, handsome and seemingly sympathetic college graduate with just a hint of something off putting enough to ignite a sense of concern.
Recently heartbroken, Simon travels to Paris to clear his head. After several days of wandering aimlessly, Simon finds himself drawn into a sex parlor and has a sexual encounter with an exotic prostitute, Victoria (Mati Diop, 35 SHOTS OF RUM). The chemistry builds between the two until they find themselves in a serious relationship, one that leads to blackmail, betrayal and the ultimate revelation of Simon's true nature.