'The Call' Trailer #2: From 'The Machinist' Director Brad Anderson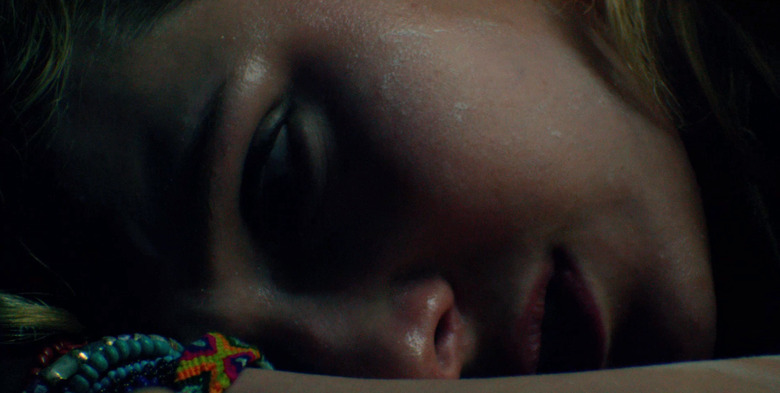 In most professions, a work-related blunder isn't, ultimately, that big a deal. Sure, we might annoy a client or piss off the boss (or get angry retorts in the /Film comments section...), but at the end of the day, everyone's still alive and well. That, however, is not the case for Halle Berry's character in The Call, a new thriller directed by Brad Anderson (The Machinist).
Berry plays Jordan, a veteran 911 call operator who gets a call from a kidnapped girl (Abigail Breslin) locked in a trunk. It's not long before she realizes the perpetrator (Michael Eklund) is a familiar figure — specifically, a bad guy she once let get away by mishandling a different girl's plea for help. This time around, Jordan's determined to do anything she can to stop him. Hit the jump to watch the new trailer.
The first trailer wasn't anything too impressive. It looked more or less like Taken with Berry in the Liam Neeson role, and seemed to show way too much of the plot. This one, thankfully, is a big improvement. The new cut skips most of the stuff about older incident and just thrusts Jordan right into the present-day action, and it teases some disturbing stuff without giving away too much.
The Call still looks like a typical thriller, but with Anderson at the helm and Berry and Breslin in the leads it could wind up being a taut, tense bit of entertainment. True, Berry's career hasn't exactly blossomed in the decade since her Oscar win, but Cloud Atlas showed that she can still do good work in the right projects.
Also starring Morris Chestnut and Michael Imperioli, The Call opens March 15.
When veteran 911 operator, Jordan (Halle Berry), takes a life-altering call from a teenage girl (Abigail Breslin) who has just been abducted, she realizes that she must confront a killer from her past in order to save the girl's life.