Josh Boone To Direct 'The Fault In Our Stars'; Shailene Woodley And Hailee Steinfeld Eyed For Lead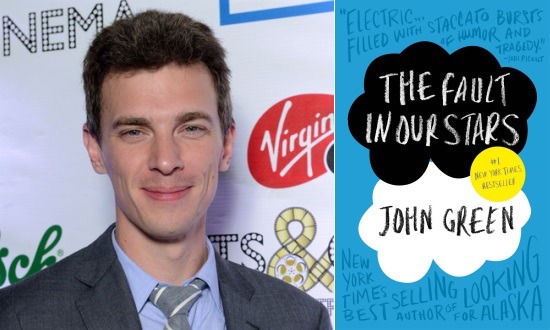 There are more YA adaptations in development right now than we can count, but Fox 2000's The Fault in Our Stars stands out for a couple of reasons. First, it features no paranormal creatures or dystopian societies whatsoever. Second, the novel by John Green is a critically acclaimed crossover hit — it was even named the best fiction book of 2012 by Time Magazine.
The film version of The Fault in Our Stars already has a Black List script from (500) Days of Summer scribes Scott Neustadter and Michael H. Weber, and now it's found a director in Writers helmer Josh Boone. Additionally, it's looking to cast either Shailene Woodley or Hailee Steinfeld in the lead role. Hit the jump for more details.
Boone is an up and coming filmmaker whose first feature, Writers, hits theaters this spring. The Fault in Our Stars has the potential to kick his career to the next level. In a statement, Boone also revealed that he feels a personal connection to the source material, having read it shortly after the death of a friend.
John's book came along just when I needed it. It pierced my heart and helped me deal with my grief. I laughed and cried and was left with an overwhelming feeling of hope. That our lives matter, that the love and kindness we share with others reverberates long after we're gone.
I feel the weight and responsibility to get this right and give his readers and devoted fans as pure a translation as possible ... We hope to create a little infinity within this film that fans can revisit over and over.
Production is slated to get underway this summer, which means if Woodley gets the role she'll probably dive right in after shooting The Amazing Spider-Man 2 and Divergent in the first half of the year. Steinfeld recently wrapped Ender's Game and is currently filming Three Days to Kill with Kevin Costner.