'Birth Of The Dragon' Will Merge Bruce Lee's Life Story With A Dose Of Action Movie Hyperbole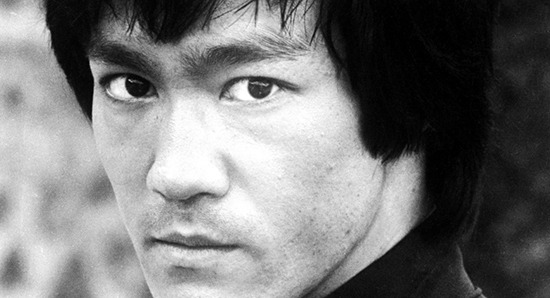 More than one version of Bruce Lee's life story has hit the screen, with the most notable dramatized biopic being Dragon: The Bruce Lee Story, starring Jason Scott Lee. (There is no relation between the men, despite the common name.)
Now QED International and banner Groundswell Productions plan to re-tell the "origin story" (gag) of Lee through a new film, Birth of the Dragon. The movie will be written by Christopher Wilkinson and Stephen Rivele (Nixon, Ali). The term "origin story" is used in part, it seems, to indicate that this is more like an action film inspired by Lee's life than an account of his history that is meant to be close to reality. This will be no straight biopic, but something more like Ip Man with a lot more action.
THR reports the following about Birth of the Dragon:
[The film is] inspired by the true-life duel between Lee and Wong Jack Man, who was China's most famous Kung Fu Master. The no-rules fight took place in San Francisco in 1965, when the city's Chinatown was controlled by Hong Kong Triads.
Those who know Lee's history will recognize that duel as one which has conflicting reported origins. (And that it really took place in 1964.) Lee and his camp claim that Wong provoked the duel due to Lee's interest in training Caucasian students in martial arts. According to that telling, the terms of the duel specified that if Lee lost, he would have to quit teaching white students.
Wong, meanwhile, says the duel was merely a response to Lee's open call for challengers, and that the race of Lee's students was never an issue.
Regardless, that's not the end of the film. Rather, it is an early point. Producer Michael London of Groundswell explains,
Stephen Rivele and Chris Wilkinson have taken a little-known chapter in the life of Bruce Lee and used it as a jumping-off point for a bold, exciting story about the making of an international legend.
THR specifies that the further plot of the film will see Lee teamed up with Wong to fight the Chinese triads that controlled Chinatown at the time. Not quite a biopic, then, as you can see.
There's no indication at this point about who will star as Lee, or who might direct.