Rumor: 'Dr. No' Getting IMAX 3D Rerelease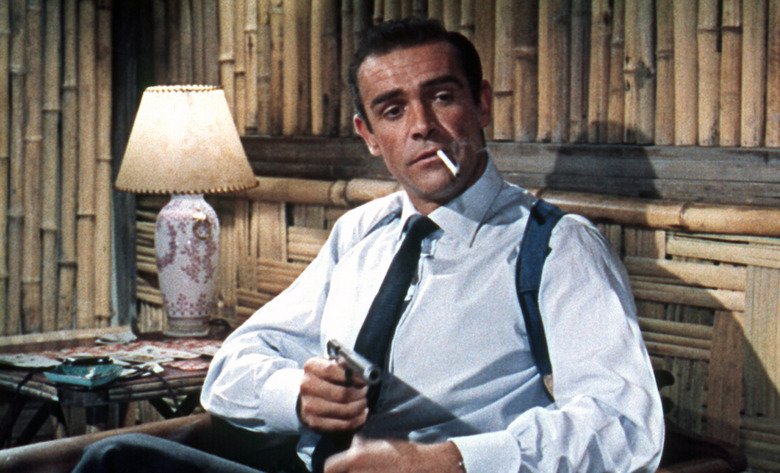 His arsenal of high-tech gadgets aside, James Bond's tastes seem to run toward the classic: sharply tailored suits, ice-cold martinis... and 2D movies. While action properties from Marvel to Harry Potter to Star Trek have embraced 3D technology in recent years, 007 has been happy so far to stick with good old-fashioned 2D.
But that could be about to change. While nothing has been confirmed as of yet, a few clues scattered around the Internet are pointing to a possible IMAX 3D re-release for the very first James Bond movie, Dr. No.
If Sean Connery's Bond is coming to IMAX 3D, can Daniel Craig's be far behind? Hit the jump to keep reading.
The speculation started at Bleeding Cool, who discovered that a new Taiwanese Blu-ray re-issue of Dr. No includes a 3D conversion of the classic film. The cover image can be seen below; you can also find listings for this edition at Blu-Ray.com and JSDVD.com.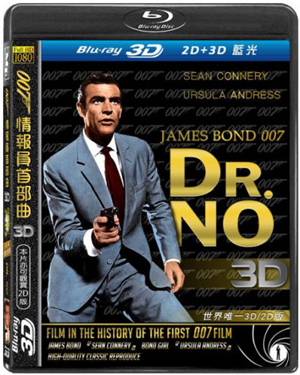 In addition, the site also noticed that Moviefone had quietly put up a listing for an IMAX 3D re-release of Dr. No. There's very little information at this point. A release date hasn't been posted, and there have been no official announcements as of yet. Combined with the 3D Blu-ray conversion, though, it suggests Bond is ready to dip his toe into the new format.
If that is indeed the case, the producers have been playing their cards close to the vest. Asked last year whether Bond might move into 3D, Barbara Broccoli seemed nonchalant. "We're in IMAX [with Skyfall], which we're very excited about and I think that experience will be great. Not quite ready for 3D yet," she said. But just because they weren't ready then doesn't mean they aren't ready now.
Over the last couple of years, we've seen several long-running franchises and classic features — including Monsters Inc., Titanic, and, this spring, Jurassic Park – come back to the screen in 3D. That plan doesn't always go so smoothly, though. Lucasfilm's plans to reissue all six Star Wars films in 3D were scrapped when the first rerelease, Episode I – The Phantom Menace, fared poorly in theaters, and plans for VII – IX began to pick up steam.
In light of Skyfall's series-high box office take, it'd make perfect sense for Bond's producers to try and wring some extra cash out of their older releases. And if they're not quite ready to commit to making new films in 3D, perhaps putting Dr. No in that format could help them decide where to take the series next. But that's all assuming that any of this is true. If Dr. No really is headed back into theaters we can expect more details soon. Until then, the switch to 3D should be treated as pure speculation.