Help Fund 'Cowboys & Engines: A Steampunk Film' Starring 'Totally Rad Show's Jeff Cannata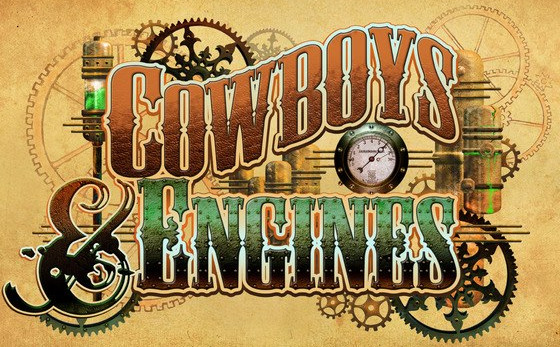 The steampunk subgenre is really nothing new, which is why it's so frustrating that mainstream cinema has had such a difficult time getting it right. Perhaps it's time, then, to see if indie filmmakers can do any better.
Described as "an epic steampunk adventure," Cowboys & Engines follows a war-weary hero in 1876 trying to save San Francisco from the destructive power of a stolen temporal engine. The Kickstarter-funded project collects an eclectic group of talents: Totally Rad Show's Jeff Cannata, Battlestar Galactica's Richard Hatch and Star Trek's Walter Koenig all star, while adult film vets James Deen and Bryn Pryor serve as producer and director, respectively. (But to answer your question, no, it's not a porn film.) Watch the pitch video and find out how to pitch in after the jump.
And here's a pithy summary of the plot.
Cowboys & Engines is an ambitious steampunk adventure that follows Cade Ballard (Jeff Cannata), the war-weary former ambassador from the nation of Texas as he meets Guinivere Wheeler (Libby Letlow), a woman who proves to be as dangerous as she is charming. When they encounter Professor Nicholas Timéon (Walter Koenig), and learn that his temporal engine, a machine with incredible destructive power, has been stolen by would-be conqueror Dr. Clay, Cade and Guinivere set off to save San Francisco from total destruction.
Obviously it's impossible to gauge from here just how successful Pryor and his team will be, but it's clear from the video that they have a passion for the style. While plenty of films and television shows have shown off steampunk influences in recent years, Cowboys & Engines is diving into the aesthetic headfirst, with a prop list that includes "Civil War-era reanimated dead robot soldiers, massive battle zeppelins, 15-story Victorian rockets, mechanical horses, a machine that warps time." Sounds pretty nifty, if they can pull it off.
Cowboys & Engines is currently about halfway to its $100,000 goal, with a deadline of March 9. If it piques your interest, hop over to Kickstarter or the official movie website to learn exactly how you can help.