Kathleen Kennedy Exits 'Jurassic Park IV' To Concentrate On 'Star Wars: Episode VII'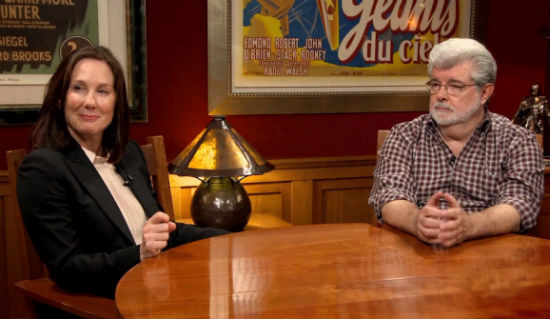 Briefly: This won't come as much of a surprise, but with the new Star Wars movies brewing at Lucasfilm, the new head of the George Lucas empire has a lot to do. And so Kathleen Kennedy, who took the reins of Lucasfilm last year, won't perform producing duties on Jurassic Park IV. Her husband, Frank Marshall, will be left to see to that task along with exec producer Steven Spielberg.
Asked over the weekend about Kennedy's potential double-duty between Star Wars and Jurassic Park, Marshall said:
@jackdelamare No, Ms. Kennedy has moved onto Star Wars and will not be producing JP4. She's traded raptors for TIE fighters.

— Frank Marshall (@LeDoctor) February 17, 2013


Rick Jaffa and Amanda Silver (Rise of the Planet of the Apes) scripted Jurassic Park IV. The 3D film doesn't have a director yet, but is already scheduled for release on June 13, 2014. This will be the first dino-park movie without Kennedy, who previously acted as producer on Jurassic Park, The Lost World: Jurassic Park, and Jurassic Park III.