Jennifer Lawrence To Reunite With 'Silver Linings' Team David O. Russell And Bradley Cooper On Untitled Abscam Project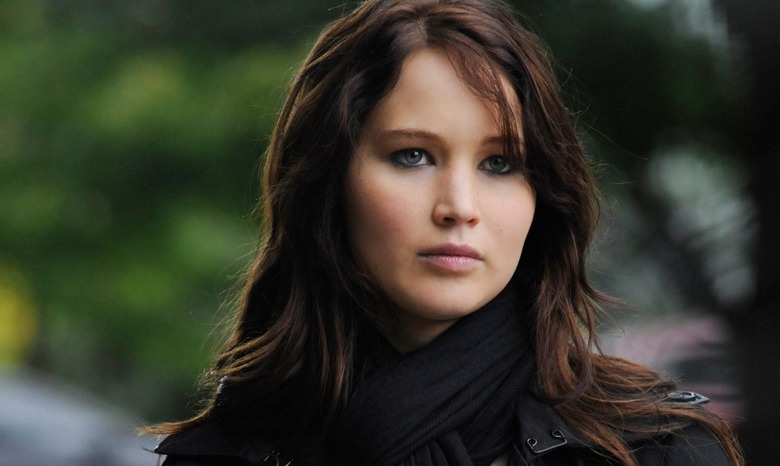 David O. Russell once had a reputation for being difficult to work with, but he's changed a bit in recent years. And when he finds a relationship that clicks he likes to stick with it. His untitled next project already has him re-teaming with The Fighter actors Christian Bale and Amy Adams, and Silver Linings Playbook star Bradley Cooper. Now he's bringing his other Silver Linings Playbook lead, Jennifer Lawrence, into the fold as well.
Hit the jump for more details.
Formerly titled American Bullshit, the script by Russell and Eric Singer centers around the real-life Abscam sting of the 1970s. The synopsis reads as follows:
The Untitled David O. Russell Project is based on the true story of a notorious financial con artist (Bale) and his mistress/partner in crime (Adams), who were forced to work with an out of control federal agent (Cooper) to turn the tables on other con artists, mobsters, and politicians. At the epicenter of the entire tale, is the passionate and volatile leader of the New Jersey state assembly (Renner) who is also the local hero and mayor of impoverished Camden.
Deadline reports that Lawrence will play Bale's wife, who I'm going to guess is none too thrilled about the whole thing.
Lawrence has worked seemingly nonstop since breaking out with Winter's Bone in 2010. She's already wrapped two films due out this year (The Hunger Games: Catching Fire and Serena, the latter of which reunites her with Cooper), and has X-Men: Days of Future Past scheduled to shoot this spring.
Russell's movie will have to be squeezed in before that, which doesn't seem to give her a whole lot of downtime. But the extra effort will likely be worth it — her last team-up with Russell earned her her second Oscar nomination in three years. The Abscam picture is expected to hit near the end of this year.