'About Last Night' Red-Band Trailer: What Are You Doing Next Valentine's Day?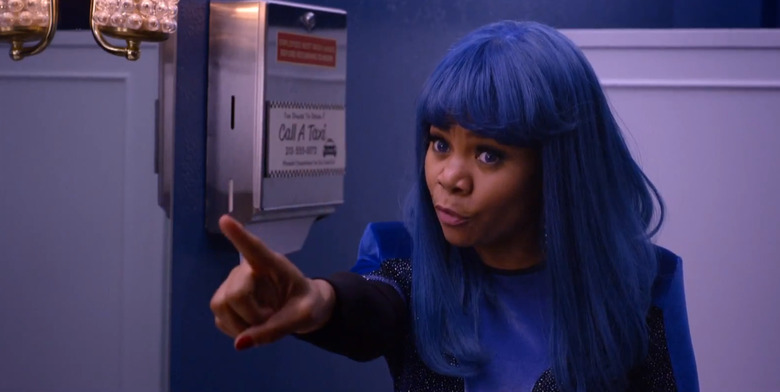 Now that Valentine's Day is safely behind us for the year, it's time to turn our attention to... planning for next Valentine's Day. Apparently. With 364 days to go until its release date, ScreenGems' About Last Night has revealed its first trailer.
Directed by Steve Pink (Hot Tub Time Machine), the romance stars Michael Ealy, Regina Hall, Kevin Hart, and Joy Bryant as four Angelenos navigating love, sex, friendship, and commitment. While it's actually a remake of Edward Zwick's 1986 dramedy of the same title (well, the same title plus an ellipsis), the film it really reminds me of is last year's Think Like a Man, probably because it features three of the same leads.
The video can be found after the jump. Be warned that it's technically a red-band trailer, though it's fairly tame as those things go.
Like Zwick's version, Pink's take is based on David Mamet's 1974 play Sexual Perversity in Chicago. Perhaps that accounts for some of the trailer's staler gags. The dynamic between Hart and Hall's characters, in particular, is one we've seen in a million other romcoms and sitcoms over the decades.
But the cast seems to have good chemistry, and there are some sweet, funny moments here. The previous film proved a thoughtful examination of modern romance, so here's hoping the new one will do the same. Adding to my optimism is the fact that Leslye Headland wrote the script. If you've seen her work on FX's Terriers or last year's Bachelorette (the latter of which she also directed), you'll know she's no slouch.
About Last Night opens, as previously mentioned, on February 14, 2014. While it's a little early to set plans for next year, it does look like the best date night option so far. The only other releases currently slotted for that date are The Maze Runner and Vampire Academy: Blood Sisters, both based on YA novels.