Release Dates: 'The East', 'Spring Breakers', 'Vampire Academy', 'Untitled Illumination Entertainment 2015 Project'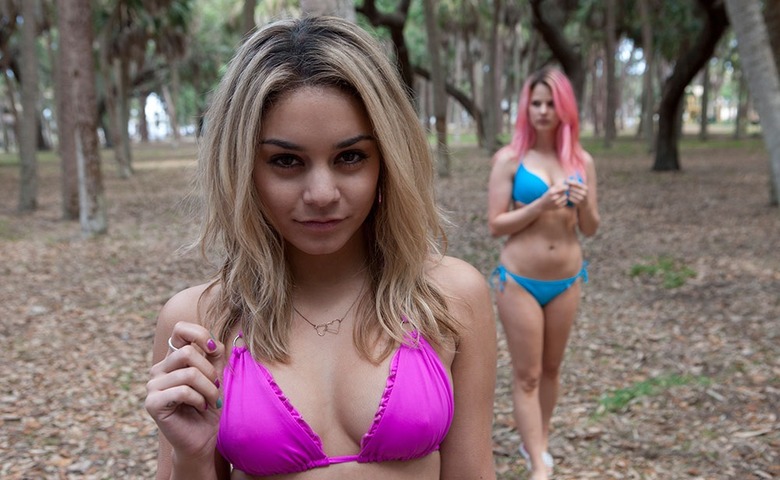 Winter is slowly but surely inching to an end, so let's look ahead to what the next season has in store for us. The next few months promise to be an interesting one for indie releases, as both Spring Breakers and Zal Batmanglij's The East are slated to open.
Further down the road, The Weinsteins are getting into the paranormal YA game next winter with Vampire Academy, and Universal's Untitled Illumination Entertainment Project (not the final title, obviously) has been slotted for summer 2015. Hit the jump for all the details, in chronological order.
Two and a half months later on May 31, we'll get the opening of Batmanglij's Sundance thriller The East. The film reunites him with his Sound of My Voice star Brit Marling, who plays a security agent trying to infiltrate an anarchist group. The only other picture currently scheduled for that date is The Purge, a Jason Blum-produced horror starring Ethan Hawke and Lena Headey.
Pushing into next year, the Weinsteins have set Vampire Academy for Valentine's Day 2014, where it'll compete with fellow YA property The Maze Runner. Don't let the Twilight-y title scare you – Vampire Academy is being directed by Mean Girls helmer Mark Waters from a script by Heathers writer Daniel Waters, so I'd wager it has quite a bit more edge and humor to it.
Finally, rounding out this string of updates is Universal's mysterious Untitled Illumination Entertainment Project, which will bow July 3, 2015. One possibility is that this will be the recently announced do-over of How the Grinch Stole Christmas, which hasn't locked a date just yet. But opening a Christmas movie in summer seems like an odd move, so there's a strong possibility it's something else.