Universal Hires 'Hunger Games' Writer To Pen Second, Competing 'Mummy' Script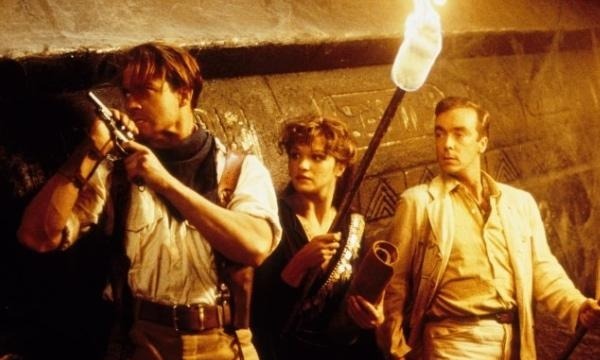 Universal really, really wants their The Mummy reboot to work. Last spring, the studio set Prometheus co-writer Jon Spaihts to pen a modern-day reboot of the classic franchise. Now, they're bringing in some extra help in the form of Hunger Games scribe Billy Ray.
While it's pretty typical for a high-profile tentpole pic to go through multiple writers, this is a special case. Ray isn't doing a rewrite of Spaihts' script. Instead, he's putting together a totally separate screenplay with an unrelated storyline. You know, just in case the other one totally sucks. Hit the jump to keep reading.
If the plan fails and neither passes muster, Universal may opt to mash the two of them together into a single screenplay. "My suspicion is that one of them will be a 'structure-and-body' man, and one's going to be a 'character-and-dialogue' man — and that they'll then just gang-bang them together into one script, crediting both writers," an insider told Vulture.
The same source explained that studios rarely resort to dueling scripts because "credit arbitration is usually a nightmare." But Universal is still smarting from the failure of 2012's Battleship, and as such are working extra hard to get this one right. Say what you will about the quality of the last Mummy reboot, but Brendan Fraser-starring trilogy collectively grossed $1.2 billion at the box office. Director Len Wiseman, too, could use a hit after his Total Recall remake bombed last summer.
(Universal has done the "two scripts" approach before, with the Bourne series. The tactic was used to develop the Bad Santa sequel, too.)
Not much is known about Ray's approach to the film, beyond that it'll also be set in the present day. Alex Kurtzman and Roberto Orci remain on board to produce.