Steve Carell To Star In FBI Wedding Comedy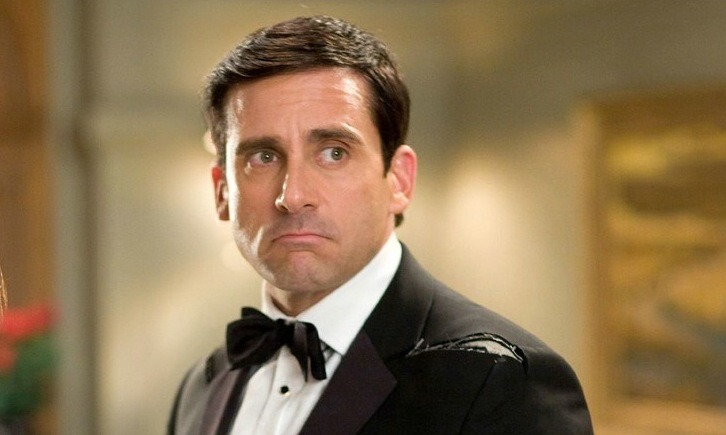 Steve Carell has made a career of bouncing from traditional to not-so-traditional comedies. One day he's the wacky guy, the next he's the serious guy; we love him in both roles. Just look at the next few movies the actor has coming out. On the obvious side he's got sequels like Despicable Me 2, Anchorman: The Legend Continues, and the magician comedy The Incredible Burt Wonderstone. He's also starring as a killer in Bennett Miller's true-crime film Foxcatcher and a very serious type — almost a villainous role — in the Sundance hit The Way Way Back.
His latest film falls into that more wacky category, for sure. Universal has set Carell to star in an untitled FBI Wedding comedy. Originally written by Phil Alden Robinson (Field of Dreams, Sneakers) it's now being rewritten by TV vet David Flebotte (Desperate Housewives, Raising Hope).
Deadline broke the news of the film and the new rewrite. They don't get into specifics about what an "FBI Wedding" movie could be, but, it's described as Stakeout meets My Best Friends Wedding. So let me guess. A male and female FBI partner bag a big criminal, fall in love and begin to plan their wedding. That criminal then escapes and goes on a rampage, endangering the couple's nuptials. Sound about right? We'll wait and see.
When you blend a serious subject like the FBI with a lighter one like a wedding, the issue is always tone. I'm speculating here but going on past work, I'd imagine Robinson's original script was a bit more on the serious side but with the addition of Carell and Flebotte, Universal is hoping to make it a bit more goofy.
Though I made it sound like this movie would follow some of Carell's completed or greenlit work in the intro, that's certainly not the case. He's got loads of other projects on his plate (read about some here) and this one is still in the script phase. But, it's one to keep an eye on because with the right combination, it could potentially be a big summer comedy.