Peter Dinklage Boards 'X-Men: Days Of Future Past' [Updated]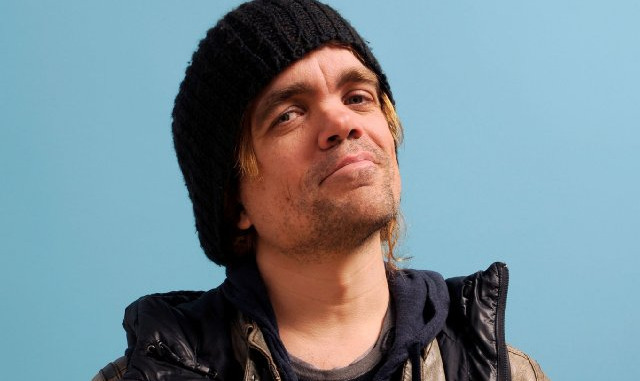 Peter Dinklage relies on nothing but his wits to get ahead on Game of Thrones, but now he's looking to pick up some real powers. The Golden Globe winner has just boarded Bryan Singer's X-Men: Days of Future Past, in a role that has yet to be revealed.
Dinklage is the first fresh face in the cast, which so far consists of returning stars from X-Men: First Class (James McAvoy, Michael Fassbender, Jennifer Lawrence, Nicholas Hoult) and the original X-Men trilogy (Patrick Stewart, Ian McKellan, Hugh Jackman, Anna Paquin, Ellen Page, Shawn Ashmore). Hit the jump to keep reading.
Update: There's a slightly more detailed report that says Dinklage will be the villain, so forget some of the fancasting that has been going on. more details below.
The director did not mention what part Dinklage would be playing, though fan speculation points to Alpha Flight team member Puck. The script by Simon Kinberg is based on the famous Days of Future Past arc by Chris Claremont. Here's a summary of the plot as it unfolds in the books.
The storyline alternates between present day, in which the X-Men fight Mystique's Brotherhood of Evil Mutants, and a future timeline caused by the X-Men's failure to prevent the Brotherhood from assassinating Senator Robert Kelly. In this future universe, Sentinels rule the United States, and mutants live in internment camps. The present-day X-Men are forewarned of the possible future by a future version of their teammate Kitty Pryde, whose mind traveled back in time and possessed her younger self to warn the X-Men.
Dinklage broke out in a big way in 2003 with The Station Agent and Elf and has been working steadily ever since, but he's been busier than ever in recent years. Besides his ongoing role as fan favorite Tyrion Lannister on Game of Thrones, he'll also appear this year in Knights of Badassdom and The Angriest Man in Brooklyn.
X-Men: Days of Future Past shoots this spring (in 3D!) for release on July 18, 2014. In the meantime, Dinklage returns to HBO on March 31.
Update from Russ: Variety says the actor will play the film's villain. The trade says only that sources have indicated he'll be the "main antagonist." So who will that be? The easy money would be on a character such as Henry Peter Gyrich, William Stryker, or Bolivar Trask. All are characters that big role in the creation of the mutant-hunting Sentinel robots. There are a couple problems with those roles, however, as each has already appeared in previous X-Men films, albeit with diminished power and effect. (Stryker has already been played by two actors: Brian Cox and Danny Huston.)
Badass Digest thinks he might be Mr. Sinister, which would involve quite a significant reworking of the published Days of Future Past storyline.
Granted, there will already be some big reworking to fit that story into the established and already knotty X-Men film continuity, but including Sinister seems like a stretch. I wouldn't be surprised to see Dinklage one of two things.  One would be a new version of Gyrich or Trask, with the ultimate revelation that his character is actually Mystique in his form. The other would be Dinklage voicing and perhaps mo-capping a version of Nimrod, an "ultimate sentinel" who is involved with the Days of Future Past storyline.