Hero Complex Gallery Celebrates Award-Season With 'Oscar Legends' Art Show In San Francisco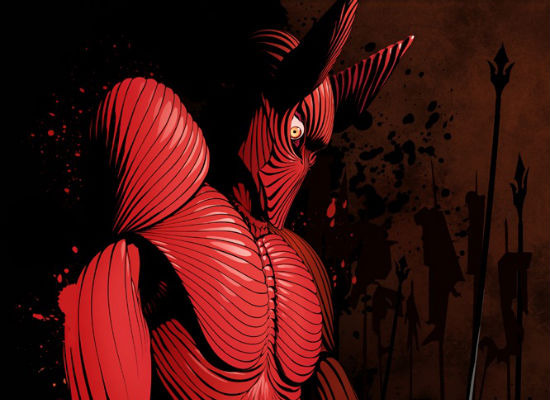 Among film fans, the Oscars often get a bum rap. Awards are generally bestowed to predictable, safe choices, and very often the films we really love get no joy from the Academy. But once in a while the Oscars gets it right. The Lord of the Rings: The Return of the King won 11 Oscars. Star Wars won six Oscars. Raiders of the Lost Ark won four Oscars. Jaws won three Oscars. The Muppets won one last year. Even South Park: Bigger, Longer and Uncut can consider itself an Oscar nominee. What I'm saying is that despite all the Oscar black eyes, sometimes they give us something to smile about.
Those smiles are the subject of the second art exhibit by the Hero Complex Gallery. It's called Oscars Legends and will showcase the Oscar-winning films we all know and love. Now, don't get this mixed up with the Gallery 1988 show happening this weekend. That's officially licensed and tied to the 2013 Oscars. The Hero Complex show is a retrospective and will be open February 15-16 in San Francisco.
After the jump, check out some of the images from the show.
Oscar Legends (as well as an update of the recent Weapons of Choice Show) will be on display beginning from 6-10 p.m. at SOMArts, 934 Brannan Street, San Francisco CA. It'll then be open on the 16th from 11 a.m.-4 p.m. Any remaining work will go on sale at herocomplexgallery.com and will be announced via Twitter.
Here are some pieces from the show. Mouse over each for the artist name and Oscar-winning subject.
That last image, of Crouching Tiger, Hidden Dragon by Craig Drake, is thanks to Collider.
In addition, the gallery will be giving away a signed #1 of Craig Drake's RJ MacReady print to opening night attendees. Check that piece out here.