The 'Jurassic Park 3D' IMAX Poster Is Closer Than It Appears
Steven Spielberg's Jurassic Park is filled with iconic, signature images. Ripples in a cup of water. Barbasol shaving cream. A falling banner, and so on. Universal, which is re-releasing Jurassic Park in 3D on April 5, is acknowledging one image in the poster for the limited, one-week IMAX run of the film. Who can forget the T-Rex chasing a jeep and that glimpse into the side-view mirror? Check out the poster below.
The poster comes form Cine 1 (via CBM) for the IMAX release, which will happen on April 5 for one week only. Jurassic Park 3D will play beyond that date in traditional theaters. Click for a larger version.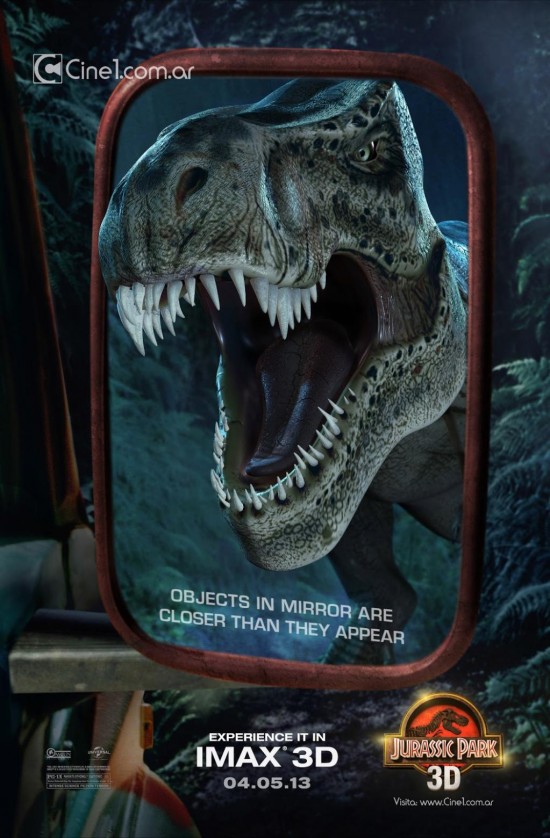 I don't think anything can beat the first Jurassic Park poster, or maybe the holographic Lost World poster, but this is pretty sweet nonetheless. Where does this rank among Jurassic Park posters?