'The Company You Keep' Trailer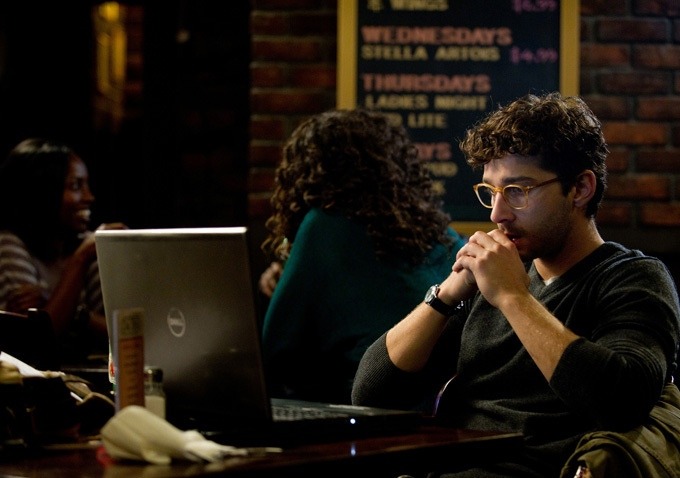 The last time we saw footage from The Company You Keep — a political thriller directed by and starring Robert Redford — it was just about to premiere in Toronto. Now we've got a full, proper theatrical trailer for the movie.  This trailer sets up the story a bit differently, using a dialogue cut-and-paste to lay out the story of two former Weather Underground members, one of whom is captured (Susan Sarandon), leading the other (Redford) to go on the run.
Shia LaBeouf is the reporter who goes on the trail of the story, giving the footage a real "All the President's Men" sort of feel. Some of the rest of the impressive cast (Julie Christie, Sam Elliott, Brendan Gleeson, Terrence Howard, Richard Jenkins, Anna Kendrick, Brit Marling, Stanley Tucci, Nick Nolte, Chris Cooper) gets time in this trailer, too, just to let audiences know that everyone showed up when Redford called.
I like the way this plays, but festival reviewers weren't always impressed.
Some called the film " the shell of a good story with the heart of good actors, completely undone by a frantic fumbling of all the interesting themes" (film.com), or "stolid, old-fashioned" (Variety). There was some praise, too, with THR saying "Redford does his most compelling work in some time as both actor and director inThe Company You Keep, a tense yet admirably restrained thriller," and IonCinema admitting "Though it can at times overplay its political leanings,The Company maintains a steady pace and engages."
The movie opens on April 5 in a limited run.
A single father's upper-middle class life as a lawyer in upstate New York is shattered when his past as a radical activist member of the Weather Underground is revealed and he is accused of having been the triggerman at a deadly bank robbery years before. Forced to go on the lam, the man evades law enforcement and encounters a series of drug dealers, bomb-planting radicals turned leftist academics, Vietnam vets, FBI agents and Republicans who collectively ponder the legacy of the '60s while searching for the one woman who can prove his innocence.