When 'Argo' Was Called 'Lord Of Light'
The following story and excerpt come from Jeff Goldsmith: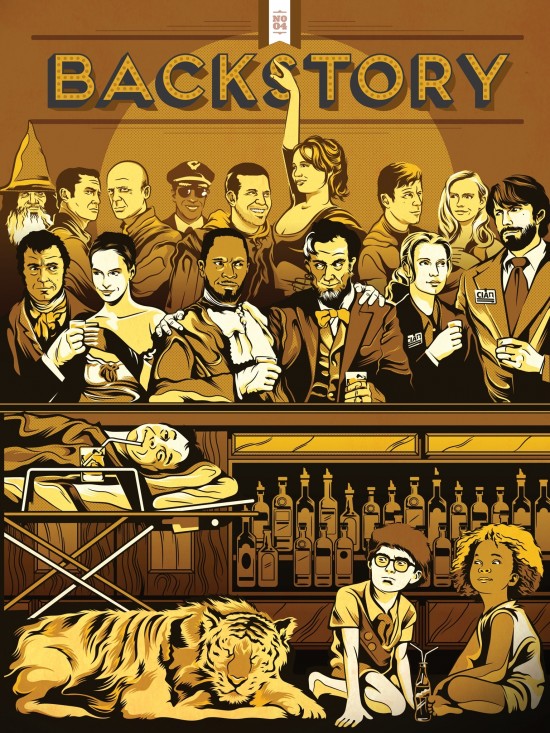 After winning BAFTAs for Best Director and Best Picture, Argo continues to enjoy its festive awards season glow.
For all the things going right for Argo, it's interesting to learn more about the history behind the real script's difficult past (the movie/script inside the movie). The digital iPad magazine Backstory just published issue 04, their awards season issue, and in it they did a profile about a script called Lord of Light by screenwriter Barry Ira Geller — the writer of the script that went on to become known as Argo.
Not only did Backstory track down and interview Geller, who in real life had his script supposedly stolen by the C.I.A., Backstory was also given permission to run original Jack Kirby storyboards and even the first 20 pages of the script that fooled the Iranian government! Now, Backstory gave /Film the exclusive permission to reprint the first four pages of their article, which you can see after the jump as screenshots.
This article continues for a few more pages in Issue 04 of Backstory, delving into more detail including:
Warner Bros sent Barry a contract for $0 to give up his Jack Kirby art for the film version of Argo but he refused to license the art.
Barry's still working hard to get his film made .
We also discuss Science Fiction Land – the documentary that chronicles all this and comes out next year – it focuses on the rise and fall of Lord of Light and the amusement park Science Fiction Land which Jack Kirby also drew art for (that's the art at the top of the piece of what the amusement park was supposed to look like).
And of course the first 20 pages of Barry's screenplay, Lord of Light
You'll need an iPad to read the rest of the article and the first 20 pages of Barry Ira Geller's screenplay and you can find it by typing Backstory into the iPad app store, downloading the free app and then purchasing Issue 04.
Backstory is the the brainchild of Jeff Goldsmith the host of the popular iTunes podcast The Q&A with Jeff Goldsmith in iTunes. Although Backstory is currently only available on the iPad, it will become a website for non-tablet users later this spring at www.backstory.net. Please note, for the moment, the site is a simple wordpress page with info about the latest issue and PDFs containing the table of contents for each issue available as free downloads.
For those of you with iPads – Backstory Issue 01 remains a free download – so enjoy your test drive which includes a bunch of great entertainment journalism and unproduced scripts in their entirety starting with Donnie Darko writer-director Richard Kelly's hilarious sci-fi action comedy, Bessie.