Stanley Tucci Says He Won't Be In 'Captain America: The Winter Soldier', But Hayley Atwell Will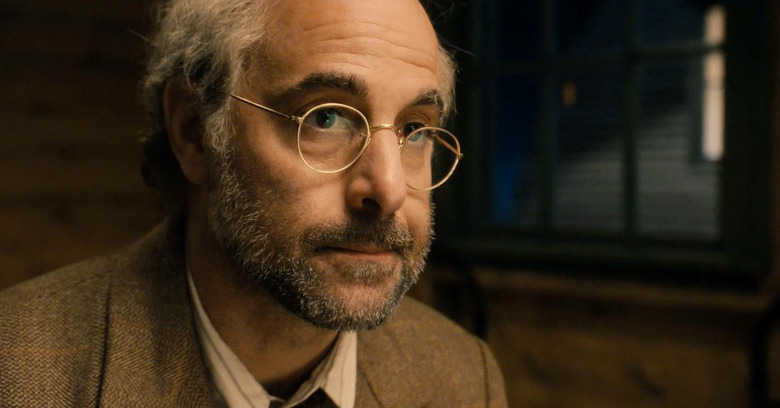 Despite the seven-decade leap between Captain America: The First Avenger and Captain America: The Winter Soldier, there are a few stars from the former set to reprise their roles in the latter. That group includes Chris Evans as the title character, obviously, along with Sebastian Stan as Bucky Barnes and Toby Jones as Arnim Zola. It won't, however, include Stanley Tucci, who revealed in a recent interview that his character Dr. Abraham Erskine won't be in the sequel.
But contrary to previous reports, Tucci claims that Cap's former flame Peggy Carter (Hayley Atwell) will make an appearance after all, as part of a flashback sequence. Hit the jump for more details.
I loved making that movie. I had a great time. I really like Joe Johnston. I think he's a wonderful director. I also love the look of the film, and the tone of the film, and the character was great. I was thrilled to be able to play that. I was so sad that I died because I wanted to come back and do another one.
The use of flashbacks (or comic book science) could theoretically allow Tucci to reprise his part, but the actor stated that he had not been asked to do so: "No, they haven't [asked], unfortunately. I'm really sad." Atwell has, though. "I know that Hayley is going back to do a flashback scene," he revealed.
The tidbit about Atwell is a little unexpected because it runs counter to Atwell's confirmation in TimeOut London last month that she would not be back for the new film. But Peggy Carter was so central to the last film that it makes sense for her to return in some fashion. We wondered at the time of Atwell's denial whether the character might be portrayed by an older actress in the present. I still wouldn't be surprised to see that happen, but now it sounds like we'll get to see the more youthful version of Peggy as well. In any case, the odds of Cap and Peggy rekindling their romance remain slim, especially now that Emily VanCamp has been cast as the new female lead.
Anthony and Joe Russo's Captain America: The Winter Soldier comes to theaters April 4, 2014.