'Oliver Twist' Gets 'Sherlock Holmes' Style Action Makeover For 'Dodge And Twist'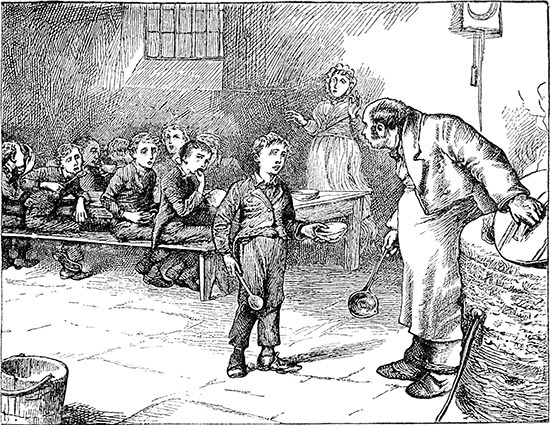 Charles Dickens is now afflicted with Sherlock Holmes syndrome. That's the new, action-oriented Holmes from Warner Bros. and Guy Ritchie — not any of the other versions that have existed over the years.
When a creator tells stories with universal appeal they invariably become subject to contexts and varied re-tellings that never would have occurred to the originator. By and large that's a good thing, but occasionally it means that a silly idea gets traction. And so be prepared for Dodge and Twist, which will re-tell Charles Dickens' novel Oliver Twist in the context of a period film with modern action thrills, just like we've seen in the two Guy Ritchie Sherlock Holmes films.
THR explains that Dodge & Twist "takes pickpocketing rivals Oliver Twist and Artful Dodger and re-imagines them 20 years down the road. The two are on opposite sides of the law and get embroiled in an affair to steal the Crown Jewels."Cole Haddon is scripting; he has already re-imagined Dracula for television. The trade says development here has been fast-tracked, so we can possibly expect to see it sooner rather than later.
Is this idea really a bad one? In truth, there could be a fun movie spun out of the material, though doing so in the Holmes style will likely mean discarding much of the real meat of Dickens' story, and that's a shame.
With a name like Dodge and Twist, couldn't the producers just re-work the Oliver Twist plot as a dance battle?