Effects House Rhythm & Hues Files For Bankruptcy Despite Winning Multiple Awards For 'Life Of Pi'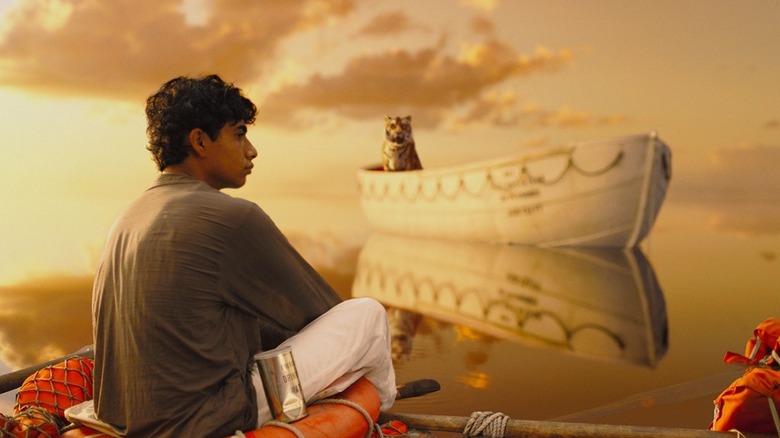 Last night the effects house Rhythm & Hues earned a BAFTA for work on Life of Pi. Today, the company confirmed that it is moving into bankruptcy. It's not an easy business, Hollywood. The company was previously the object of possible acquisition by Prime Focus, but that deal did not happen, which contributed directly to today's filing.
This news comes after not only that BAFTA, but multiple Oscar nominations for the company (for Pi and Snow White and the Huntsman) and several Visual Effects Society awards for Pi. Those don't quickly translate into capital, however, and without a better cash flow, the company has to restructure.
Speaking to Variety, R&H's film division president Lee Berger said that papers are going to be filed tonight.
We hope to be in front of a bankruptcy court by Wednesday... In the meantime, we're still open on the shows that are in house. We've got commitments from the studios we're working for for financing.
Those studios include Fox and Universal; the company is working on effects for Percy Jackson: Sea of Monsters, and the comic book adaptation R.I.P.D. In addition, R&H is working on 300: Battle of Artemisia, The Seventh Son, and Category 6 for Warner Bros.
This filing comes after a period of at least 18 months in which the future of the studio was in doubt thanks to the high cost of training artists on its proprietary software, and a troubled contract deal with Universal early on in the production of Snow White.
Today, R&H issued a statement that says that, yes, there's trouble, but films in progress now won't be affected:
Tonight R&H is filing for Chapter 11 reorganization in the U.S. Bankruptcy Court and hope to be in front of a Bankruptcy judge in the next couple days. In the meantime, all of our offices remain open, our clients are aware of the process; we have obtained commitments for financing to complete projects in house at the quality level the studios have come to expect. Following the filing, R+H will be seeking to secure financing for future growth. I believe that we are going to come out of this situation stronger, more efficient, and as prolific as we are now.