'The Muppets... Again!' Will Feature Miss Piggy's Wedding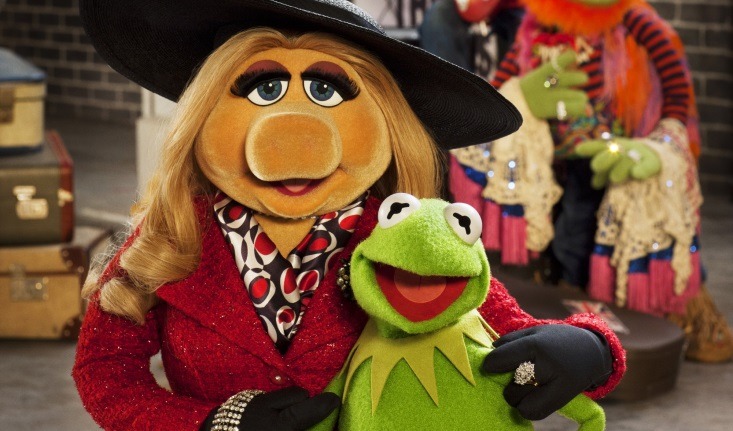 The Muppets... Again! will feature Kermit and company gallivanting across Europe after a case of mistaken identity, but apparently the gang will find some time to squeeze in a bit of romance. We've just learned that the film will feature Miss Piggy's wedding — and that in typical fashion, it'll be a grand affair at one of Europe's iconic landmarks. Hit the jump to keep reading.
Stewart: I'm now at Pinewood doing the Muppet show, and today has been one of the best days of my life, designing Miss Piggy's wedding at the Tower of London.
BBC: Are you allowed to say that?Stewart: Yes! I've never been so happy.
This is the first we've heard of Miss Piggy's big day, but in retrospect we should've seen it coming. After all, the official stills (including the one at the top of this post) show her sporting a giant glittering rock on her ring finger. Or what passes for a ring finger among four-fingered anthropomorphic felt animals, anyway.
Moreover, Miss Piggy's tumultuous love life was a plot point in the last film as well, as her resentment over being jilted by Kermit at the altar almost kept her from pitching in to save Muppet Studios. Now it sounds like she's finally getting what she's always wanted. That is, assuming Kermit is the one she's getting hitched to. The Muppets ended with the pair ready to renew their relationship, but who knows what wacky hijinks these two might've gotten themselves into over the past few years?
Directed by James Bobin and starring Ricky Gervais, Tina Fey, Ty Burrell, and a lot of Muppets, The Muppets... Again opens March 21, 2014.