Steven Spielberg And Daniel Day-Lewis Discuss 'Lincoln' In '60 Minutes' Profile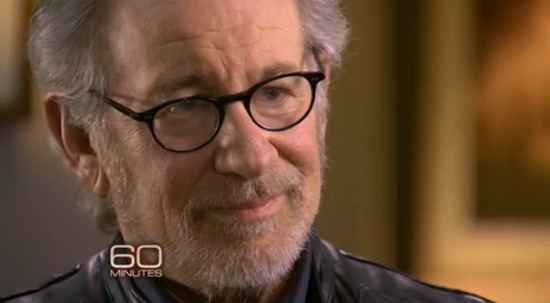 One benefit of making a film such as Lincoln is that the movie turns into more than just a story — as a portrait of American history Lincoln is something that has interest beyond the multiplex. And so we now have multiple TV news magazine pieces about the film and the process of creating it. The long-running show 60 Minutes profiled director Steven Spielberg and his creative process last year, and last night the show featured a new segment on Lincoln.
Is this high-stakes awards campaigning meant to combat the awards ascendancy of Argo? Or is this piece a genuine recap of the late life of Abraham Lincoln and an investigation into the film's authenticity? It's a bit of both, as you might expect, but thanks to interviews with Spielberg, Daniel Day-Lewis, and Lincoln biographer Doris Kearns-Goodwin (where's screenwriter Tony Kushner?) the segment is a fine account of the film.
Lincoln is nominated for twelve Oscars. [via Awards Daily]