'Jack The Giant Slayer' Trailer And Clips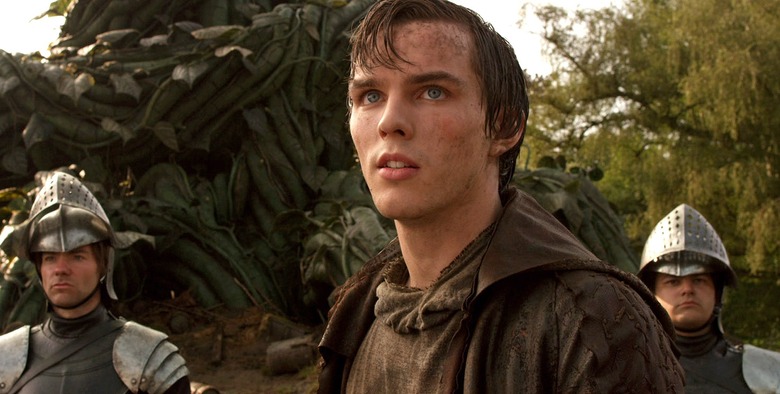 Bryan Singer's return to the X-Men franchise is interesting, especially after First Class proved that there is a hell of a lot of life left in the screen versions of the many mutant characters. But before Singer's Days of Future Past hits, we'll see Jack the Giant Slayer. And how does that film look at this point? Well, put it this way: if Singer didn't have the resume he does, there would be a lot of people worried about Days of Future Past.
This is the latest trailer for Jack, and it shows off a lot of new footage. (Two clips below also expand a couple scenes.) And this definitely looks a bit better than it did when we originally saw a trailer over a year ago, before the movie was pushed back several months. But does it look like the movie you'd hope to see, with Singer tackling the old fairy tale of a young guy who fights giants?
Jack the Giant Slayer opens March 1st.
"Jack the Giant Slayer" tells the story of an ancient war that is reignited when a young farmhand unwittingly opens a gateway between our world and a fearsome race of giants. Unleashed on the Earth for the first time in centuries, the giants strive to reclaim the land they once lost, forcing the young man, Jack (Nicholas Hoult) into the battle of his life to stop them. Fighting for a kingdom, its people, and the love of a brave princess, he comes face to face with the unstoppable warriors he thought only existed in legend–and gets the chance to become a legend himself.
Here are the two clips: