Ben Affleck And 'Argo' Win Best Director And Best Picture BAFTAs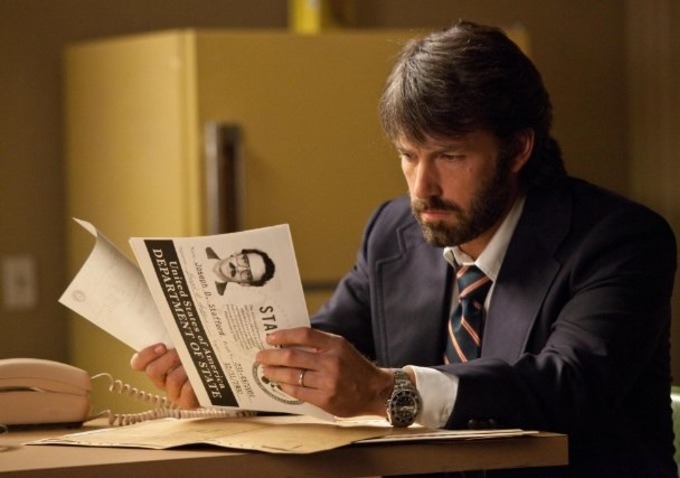 At this point, the only thing standing between Ben Affleck and a Best Director Oscar would seem to be the pesky fact that he wasn't nominated for the award. Nevertheless, Affleck and his film Argo have turned into an awards juggernaut, starting with the Best Motion Picture (Drama) and Best Director awards at the Golden Globes, and rolling through various critics groups before taking the ensemble cast award from the Screen Actors Guild, and the top awards from the Directors and Producers guilds.
And now, Argo has won Best Editing, Best Director, and Best Film at the BAFTAs. The list of winners, via the organziation's press release, is below.
Argo was named Best Film at tonight's EE British Academy Film Awards hosted by Stephen Fry, held at London's Royal Opera House. Ben Affleck won the Director BAFTA and the film also took the Editing award.
Les Misérables won four BAFTAs: Production Design, Sound, Make Up & Hair and Supporting Actress for Anne Hathaway.
Amour won the award for Film Not in the English Language and Emmanuelle Riva won Leading Actress. Leading Actor was awarded to Daniel Day-Lewis for Lincoln.
Christoph Waltz won Supporting Actor for his performance in Django Unchained and the film's writer/director Quentin Tarantino won the Original Screenplay BAFTA.
Outstanding British Film and Original Music were awarded to Skyfall. Life of Pi won the Cinematography and Special Visual Effects BAFTAs.
Anna Karenina won the Costume Design award. Silver Linings Playbook writer/director David O. Russell took home the Adapted Screenplay BAFTA.
Director Bart Layton and Producer Dimitri Doganis received the award for Outstanding Debut by a British Writer, Director or Producer for their first feature film The Imposter.
Searching for Sugar Man received the Documentary award, and Brave took home the Animated Film BAFTA.
The EE Rising Star Award, voted for by the public, was presented to Juno Temple.
The Making of Longbird won the Short Animation award and the Short Film award was presented to Swimmer.
Tessa Ross received the award for Outstanding British Contribution to Cinema. The Fellowship, the highest accolade which the Academy can bestow, was presented to Alan Parker.