'Beasts Of The Southern Wild' Star Quvenzhané Wallis In The Mix For 'Annie'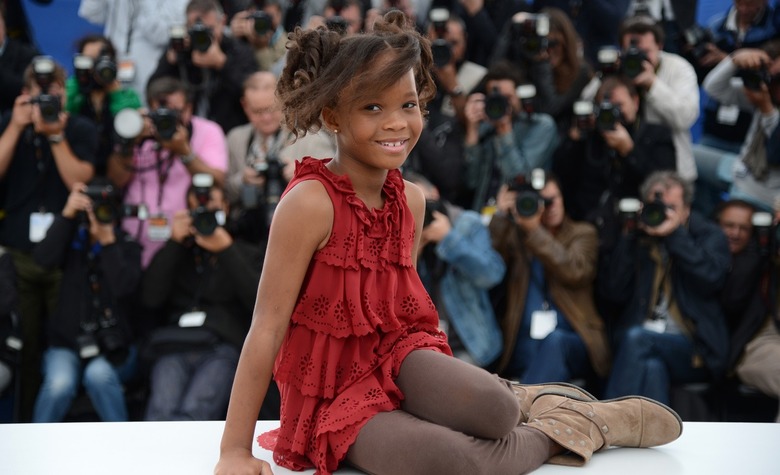 At 9 years old, Quvenzhané Wallis already has the kind of career many actresses would kill for. Her very first starring turn, in Beasts of the Southern Wild, netted her a Best Actress Oscar nomination, making her the youngest-ever contender in the category. Her next film, Twelve Years a Slave, puts her among a star-studded cast under renowned director Steve McQueen. Now she's in the mix for the iconic title role in Annie, Sony's remake of the beloved Broadway musical. Hit the jump to keep reading.
EW reports that Wallis is now "in consideration" for Annie, though no decisions have been made as of yet. The 9-year-old Wallis really seems like the obvious choice to replace Smith, assuming she can actually sing. (Or assuming Sony's OK with bringing someone else in to do the vocals.) Between Beasts and her other public appearances, it's clear Wallis has the feisty charisma required for the role.
Whether Wallis or another actress lands the project, casting will have to fall into place over the next few months as production is slated to begin this fall. Gluck is taking one more pass at the script, which was originally written by Emma Thompson (Nanny McPhee) and the rewritten by Aline Brosh McKenna (The Devil Wears Prada). No release date has been announced, but the film is expected to hit sometime in 2014.
Wallis returns to the big screen later this year in Twelve Years a Slave, but will first be seen — puppy purse and all — at the Academy Awards on February 24.